The Domina Coral Bay track for Assetto Corsa is a fictional track (7km length) which has been made within the renown Domina Coral Bay resort located in Sharm El Sheikh (Egypt).
The track was built using high resolution satellite images to rebuild the terrain/elevation as well as to position the existing buildings and the trees which have been included using real-life pictures taken within the resort.
The track follows the existing roads, the actual turns and slopes and each element of the resort were painstakingly reproduced.
The result is a superb virtual reconstruction of the entire resort and a fairly technical track which development was done under the supervision of Domina Coral Bay WRC3 rally 2015 professional pilots (winners of WRC3 Rally of Germany with our car).
This track has a very high poly count and may reduce your fps a bit, This will be fixed in the next release.
Credits:
Davide Prestino (3D artist)
Roberto Preatoni (concept)
Andrea Crugnola (WRC3 Rally of Germany winner – track advisor)
Major update on ver 2.0!!!
Less memory used (saved 30%)
New textures and materials updated to the new KSEditor standards.
As a result, 35% faster loading, less usage of graphic card memory, much lower CPU load, better FPS, more fun!…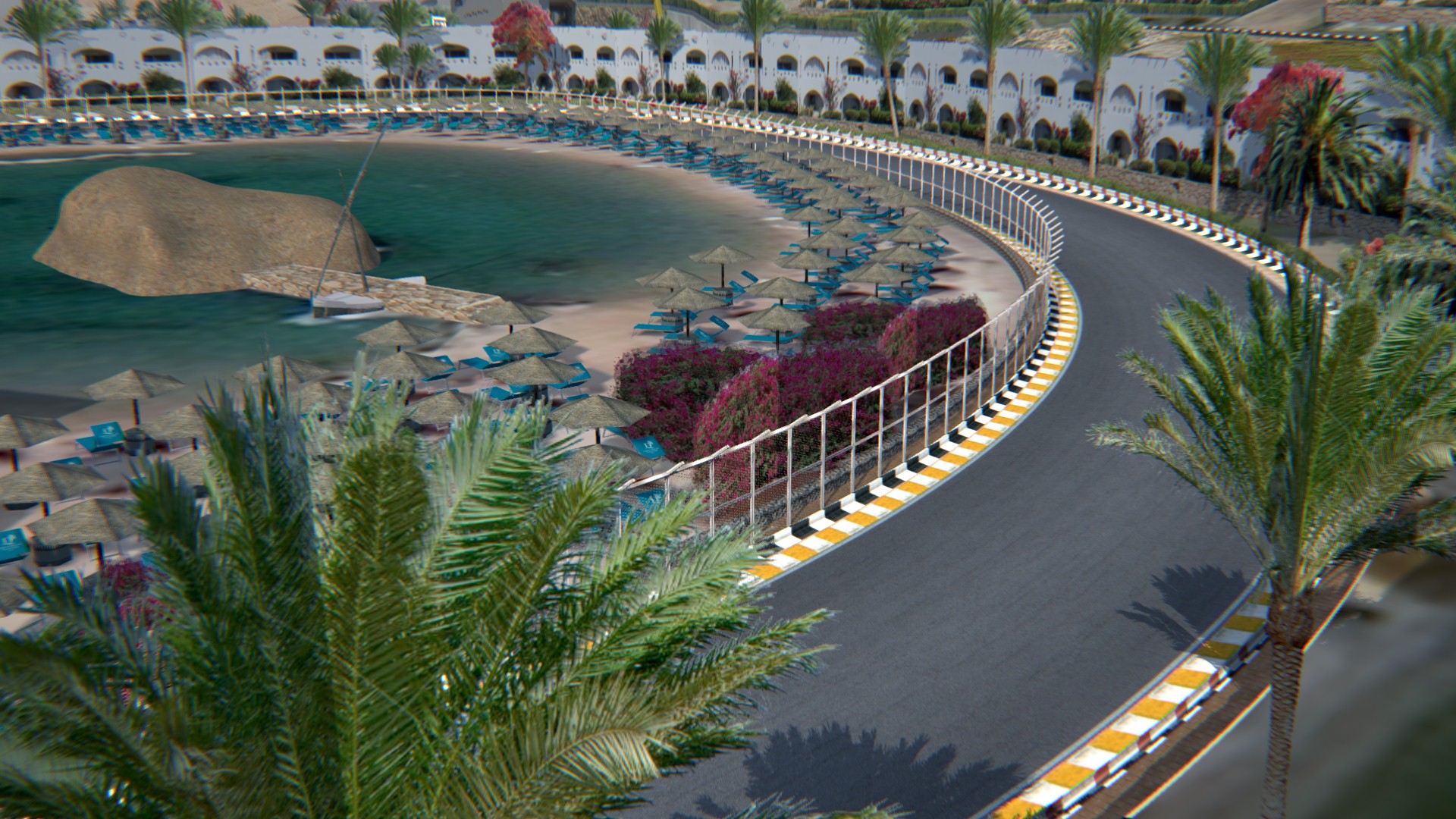 Assetto Corsa Domina Coral Bay Download