Subaru Impreza Time Attack
|
Updated: V2
Graphical Fixes mainly shaders now has better shine and inside has had a rework too as was not happy with dull Gray dash inside that was my main bug bear.
Thermal compound (S/M/H)has been tweaked as we found the tyres were starting to cook on long runs mainly soft but all have been check and tested now.
The body has been adjusted now in line with wheels
The AWD system has had a full overhaul now running 50/50 as before was was running 40/60 just this now gives it a sharper feel and more responsive going into corners.
Aero Tweaks.
Handbrake has now been added as requested by some.
😑
Fixed boost gauge no longer goes round and round!
Driver Position and shifting animation.
Most off all we have A TEMPLATE 2K & 4K for wheels and car!!!
Now you all can make the wild skins you all seem to like i will upload some more skins as a pack when i try my luck with some this week.
Please credit if shared and use this link
ENJOY!!!
Credits: Mike Rudland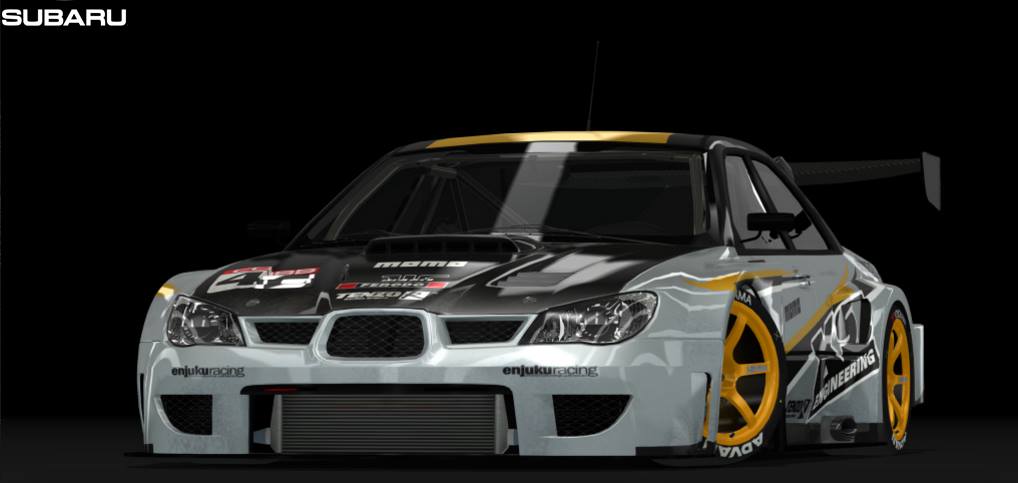 Assetto Corsa Subaru Impreza Time Attack Download