Here we have the Reliant Robin. There isn't alot to say about this car but so i will list its features for you.
It has 3 wheels.
It will hit 100mph…………….. on a 20% downhill slope.
It weights 500kg wet.
It corners really well… on its side.
It isn't the most amazing mod out there but it sure is fun! See what time you can do on the Nurburgring, Or if you can actually finish at all.
Updated for 1.9.3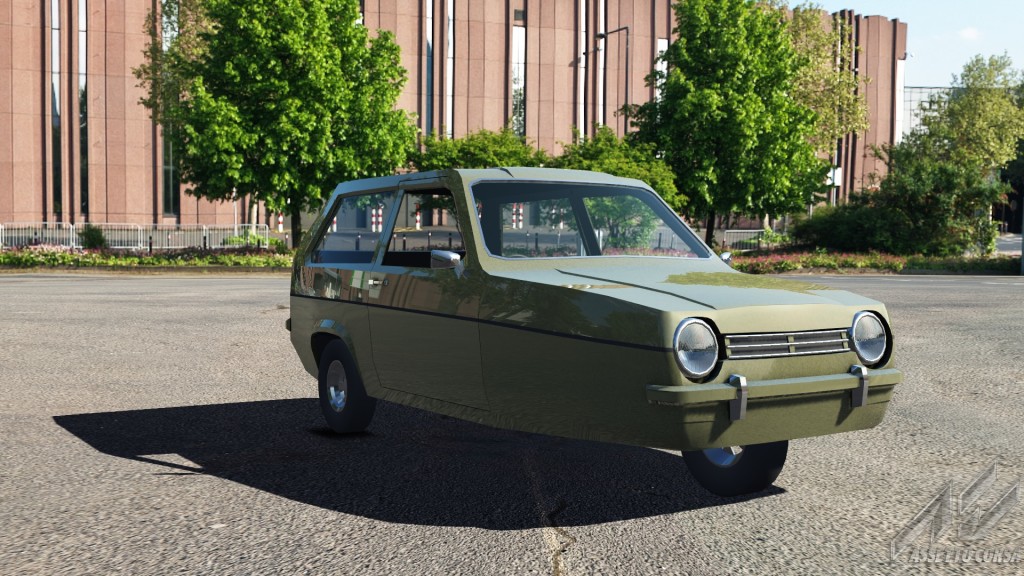 Click the link below to download.