The Mitsubishi Starion was a two-door, turbocharged four-cylinder rear-wheel drive four-seat hatchback sports car that was manufactured by Mitsubishi from 1982 to 1989. Rebadged variants were marketed in North America as the Conquest under the Chrysler, Dodge, and Plymouth names.
The Starion is one of the first modern Japanese turbocharged performance automobiles to use electronic fuel injection.
Release of the Starion made possible by Ryan
It contains 3 versions . Stock , 2jz and Rb26 swapped.
The 2JZ version got Work Meister Sp1 from Remco
The RB26 got MB Battle made by Nabaoui.
Credits :
Model : Turn10
Sounds : Kunos (Jap DLC)
Like their work? Donate HERE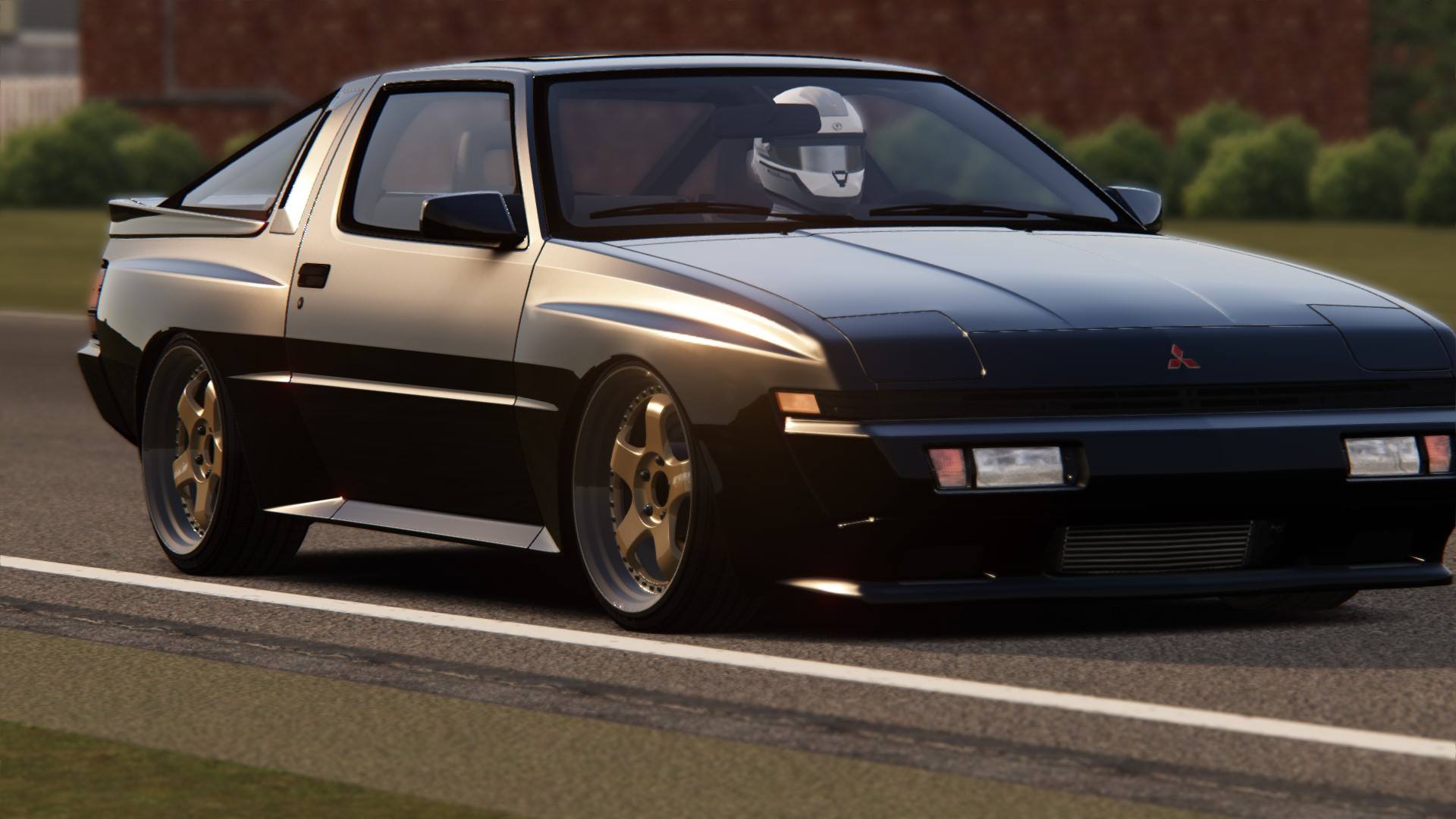 Assetto Corsa Mitsubishi Starion Download