The Audi TT Cup 2015 is now available for Assetto Corsa!
Car Specs:
Model: Cup Vehicle
Body: Body-in-white featuring a steel/aluminum hybrid design with welded-in steel safety cell (acc. to FIA Regulations)
Engine: 2.0 TFSI Four-in-line gasoline engine with gasoline direct injection, exhaust gas turbocharger
Cubic capacity: 1,984 ccm
Power output: 228 kW (310 hp) / 250 kW (340 hp) – Boost for overtaking maneuvers accessible
Torque: Over 400 Nm at 1,600 to 4,300 rpm
Type of drive: Front-wheel drive, traction control (ASR), cctive electro-hydraulic front axle limited-slip differential
Transmission: 6-speed dual-clutch S tronic with paddle shifting
Length/Width/Height: 4,620/1,994/1,195 mm
Minimum weight: 1,125 kg
Fuel tank capacity: 110l
Credit: Goes to Tommy78 for scratch making this. Amazing modder.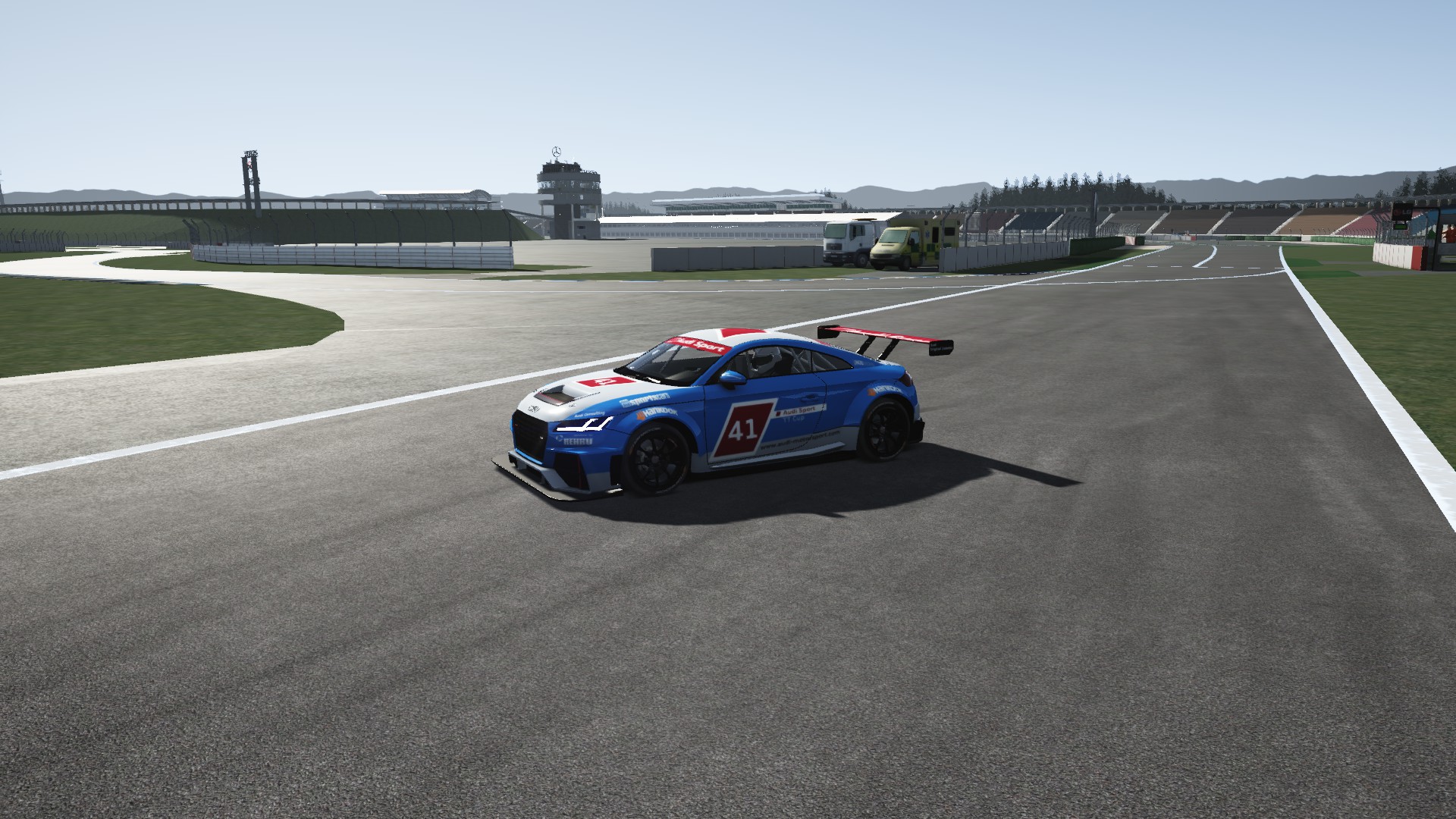 Assetto Corsa Audi TT Cup 2015 Download
Audi TT Cup 2015 Skinning Template