Winter Nords Mod changes 90% of textures on the Nordschleife track to give a snowy atmosphere.
It includes changes in vegetation, asphalt, fences, posters, structures, buildings, vehicles, marshals and much more …
It also includes the option of making changes in the traction and grip of the asphalt. With this option you get a similar sensation to driving on a more slippery asphalt.
(Always limited by 3D modeling, mirror effects and others problems.)
Installation:
Remember: Before installing – please remove prior version completely
unpack the .rar file into the main AC folder. Run JGSME.exe and activate the Winter Nords Texture Mod, Sliding Ice Asphalt or both.
We include the original surfaces.ini for all variants in case you want to return to normal grip.
All of them are online compatible, and with apps such as RSR Time Live o SRS, with no "checksum error" issues or eventual bans except Sliding Ice Asphalt.
To uninstall any of the mods and get Assetto Corsa back to the default content, run JSGME.exe and uncheck the active mods.
It is highly recommended to uninstall "Autumn Nords" if you have it activated.
If you have installed RBS (Real Billboards & Stuff) you will get the following message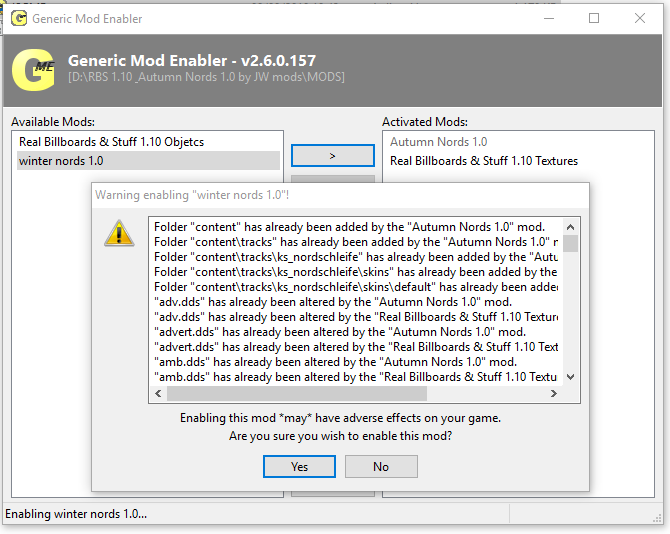 Don't worry about anything. Just click "YES" and nothing will happen. There are no conflicts in any way. All compatible.
*This is only textures. Not full track*
Credits: Won & Joshkerr
Special thanks for the help, advice, tests, screenshots, videos and other things to: Tino66, Peter Boese, Andrea_GI, ElPueblo, Dookie, Ears1991, garypeterson, Kajot2111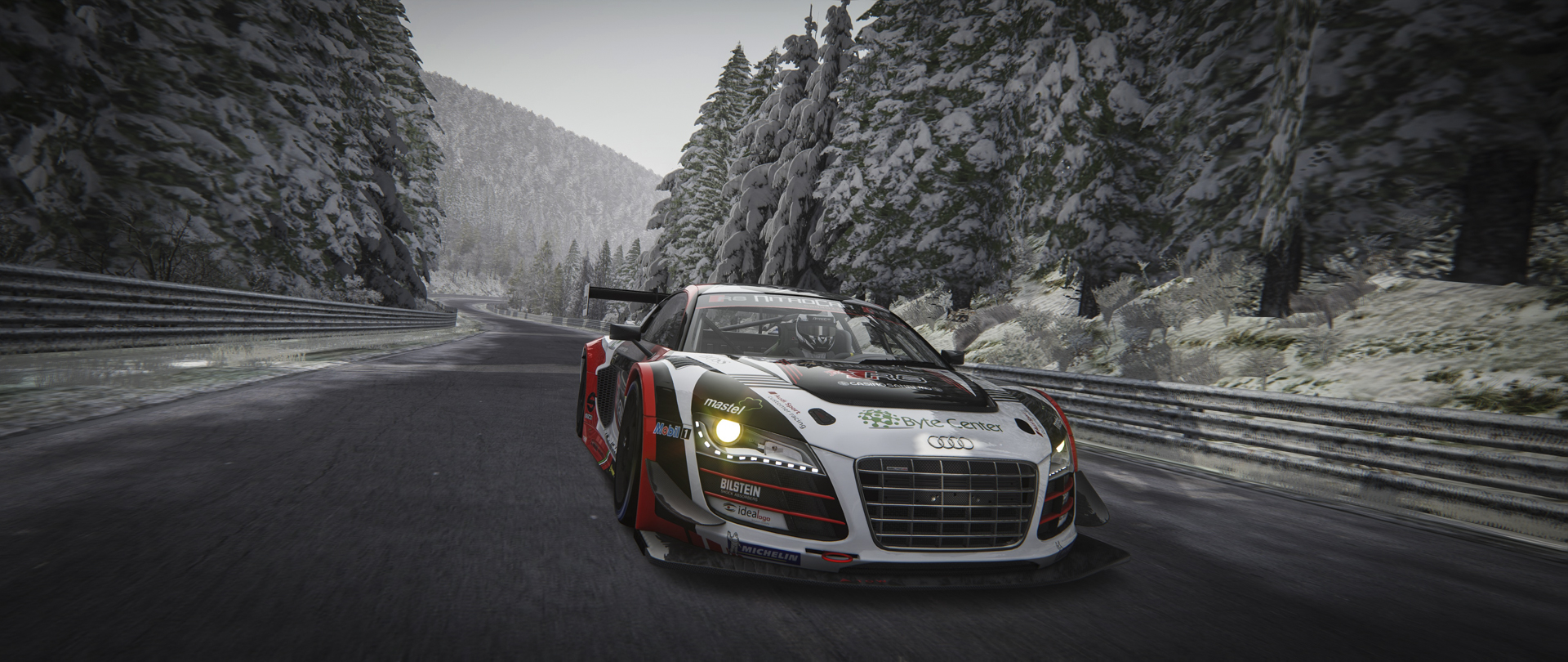 Assetto Corsa Winter Nords Mod Download