The Tajo Hillclimb
The track runs from Poveda de la Sierra to Taravilla. Two locations located in the Alto Tajo Natural Park, Spain.
Much of the stretch is just inspiration, no attempt has been made to copy the exact reality.
There are many experiments and things that have gone "wrong" (bumps, cambers….) because he is learning along the way but in general I think you can enjoy the stretch.
He does not intend to make many more modifications, since RTB at the moment you can not do collisions in string objects (like guardrails) and it is hard work to prepare it by hand from the ACEditor.
Includes:
3D Trees
Million 2face trees
Working timing
Track Sections
Dynamic objects
————————————————————-
Thanks to:
NgPlant, Blender and Race Track Builder
To all who have shared BTB Xpacks
Lemax: For Gas Oil, some houses and possibly something else
Kunos: For making an open game.
RaceDepartment: Neuralgic simracing center
And a lot more people doing 3D tutorials, blender etc … that surely left out.
————————————————————
Track Install
(If you have a previous version… Delete existing Tajo folder before installing)
Copy the Tajo folder into your assettocorsa/content/tracks folder.
————————————————————–
Known Issues.
List of future (FUTURE) tasks (I hate you!
)
Convert all textures to dds: Possibly fix some performance issues (thx LilSki)
Track cameras and ai line
Gas Oil collision
Bridge collision
To make it work online change the folder name to "tajo"
The capital "T" breaks something
Credit: Rafa Sanchez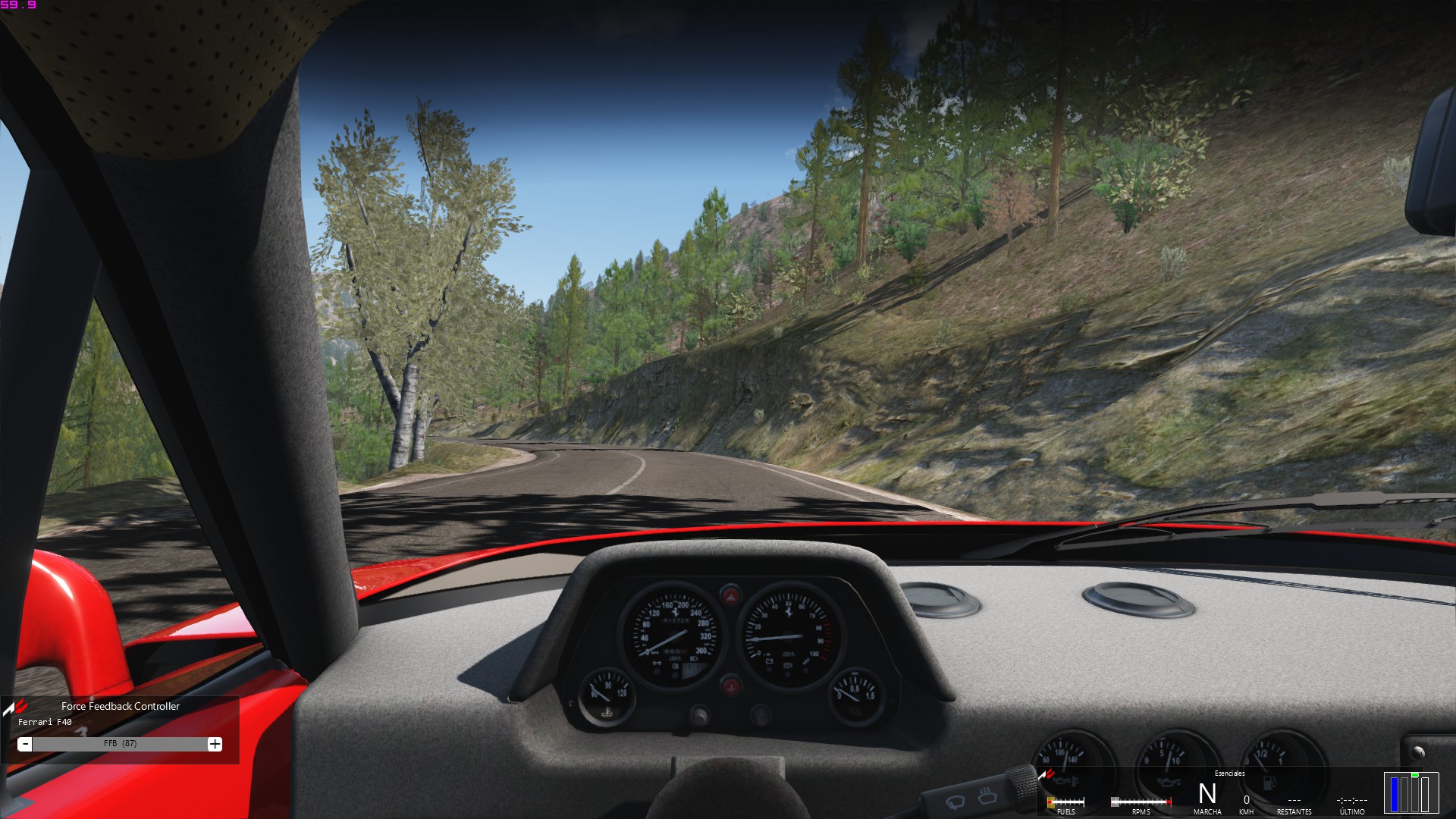 Assetto Corsa Tajo Hillclimb Download