Queensland Raceway nicknamed "the paperclip" is a motor racing circuit located at Willowbank in Ipswich, Queensland, Australia. The circuit plays host to V8 Supercars, the Australian Superbike Championship, drifting as well as club level racing and ride days.
Turn 1 and Dick Johnson Straight
Queensland Raceway is 3.12 kilometres (1.94 mi) long and 12 metres (39 ft) wide, running clockwise. There are six corners. The circuit was designed by Tony Slattery with input from car and motorcycle racing authorities including CAMS circuit expert Professor Rod Troutbeck.
The circuit is licensed by Australian motorsport's two peak bodies, CAMS Limited and Motorcycling Australia, but generally sanctions its race meeting under the RACERS. It runs its own championship series, the Queensland Racing Drivers Championship.
Spectator viewing at the track is excellent with the flat layout of the circuit and spectator mounds. However the flat layout makes racing less exciting for the competitors than undulating circuits like Phillip Island. The track became infamous for its bumps, although the track was re-surfaced late in 2011.
Queensland Raceway is located within the bounds of the Ipswich Motorsport Precinct, which is also home to the Willowbank Raceway dragstrip, a kart track, a short dirt circuit and a junior (under-16) motorcycle speedway. The track is also located near RAAF Base Amberley and shares the base's 6 kilometres (3.7 mi) noise exclusion zone.
This is an average rFactor conversion but a few people had requested it so I decided to post it up!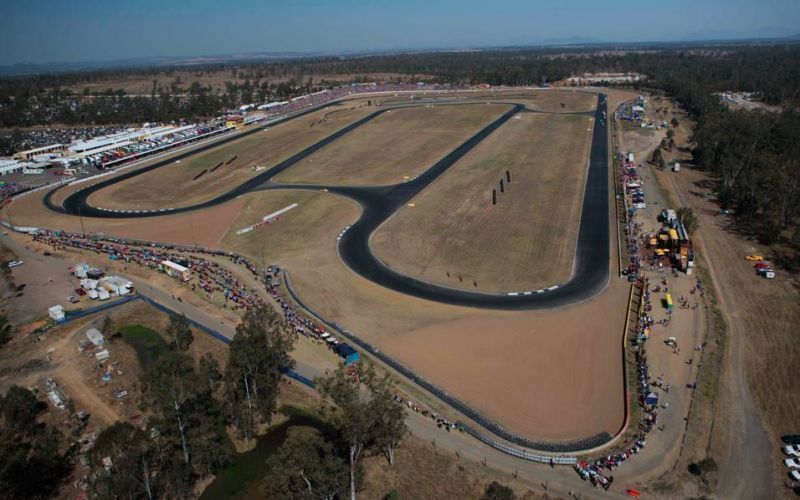 Assetto Corsa Queensland Raceway Download