Monte carlo special stage 3
|
Monte carlo special stage 3 is now ported over to Assetto Corsa!
The Stage contains 4 different type of surfaces with different grip levels.
Stage info:
Pure fantasy 13.6 km stage
15 pitboxes – not tested on mp – use quick race if you want race with humans or ai.
I prefer to use ambient temp 10°c and not better track surface than green.
Changelog v1.02:
Fixed trees
Added new tree textures
Few new objects
Some objects are now collidable
Added more pitboxes – 15
Some optimizations
Big thanks to Dirty13 and Kristaps for they efforts with surface file. 🙂
v1.03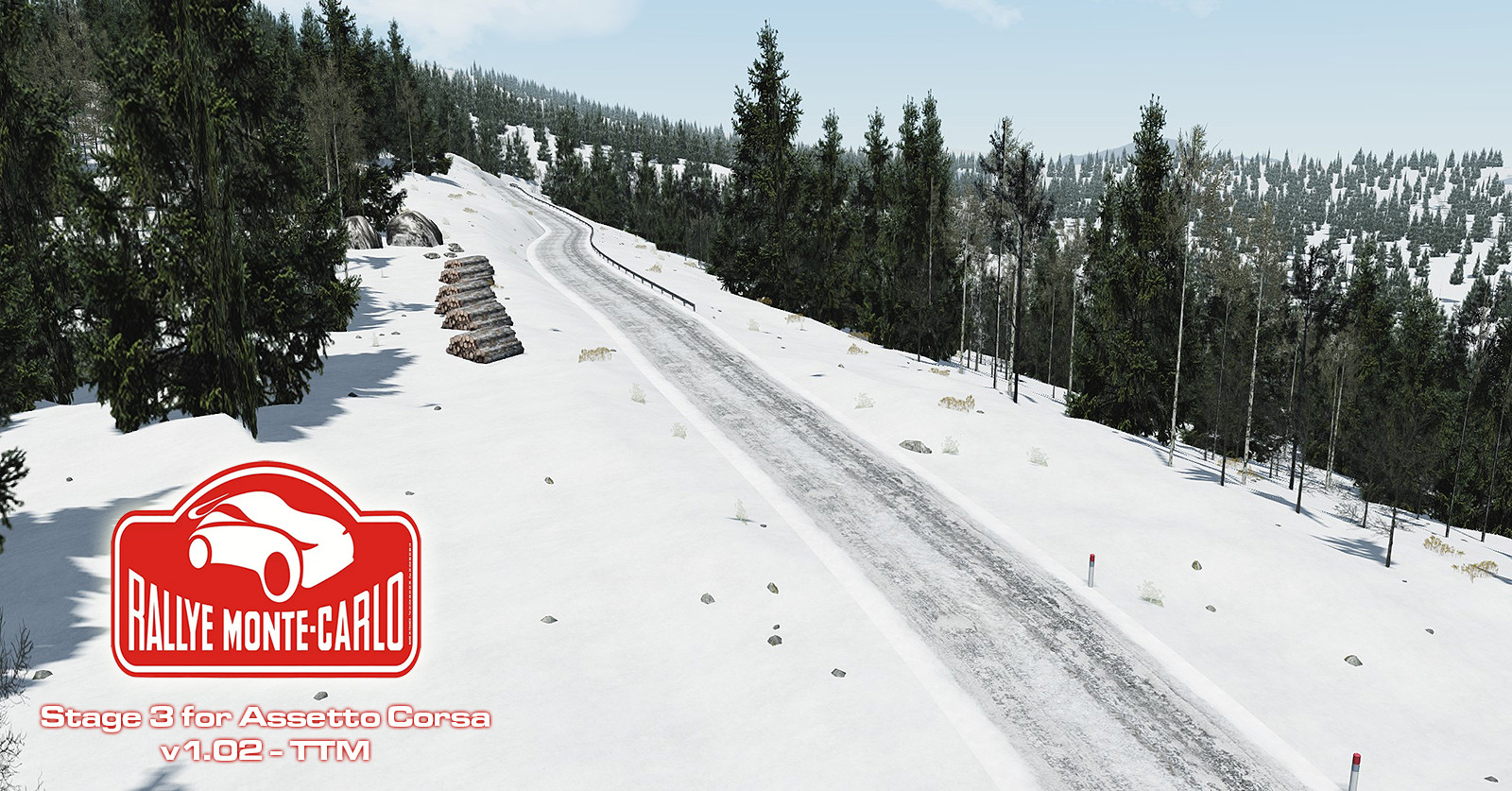 Assetto Corsa Monte Carlo Special Stage 3 Download
Download link for BMW M3 e30 studded tires: (Copy all textures to example …cars/bmw_m3_e30_dtm/skins/black folder.)