Here we have Mazda Raceway Laguna Seca which has been ported over to Assetto Corsa. Im not sure which game it has been ported from but its pretty good.
Mazda Raceway Laguna Seca (previously known as Laguna Seca Raceway) is a paved road racing track in central California used for both auto racing and motorcycle racing, built in 1957 near both Salinas and Monterey, California, USA.
The racetrack is 2.238 miles (3.602 km) long, with a 180 feet (55 m) elevation change.[1][2] Its eleven turns include the "Corkscrew" at Turns 8 and 8A. A variety of racing, exhibition, and entertainment events are held at the raceway, ranging from superkarts to sports car racing to music festivals.
The name Laguna Seca is Spanish for "dry lake": the area where the track now lies was once a lake, and the course was built around the dry lake bed. After the course was reconfigured, two artificial ponds were added.
V3.0
– added new textures
– added more small objects
– added AI
– added TV replay cams (3 variations)
– 26 pits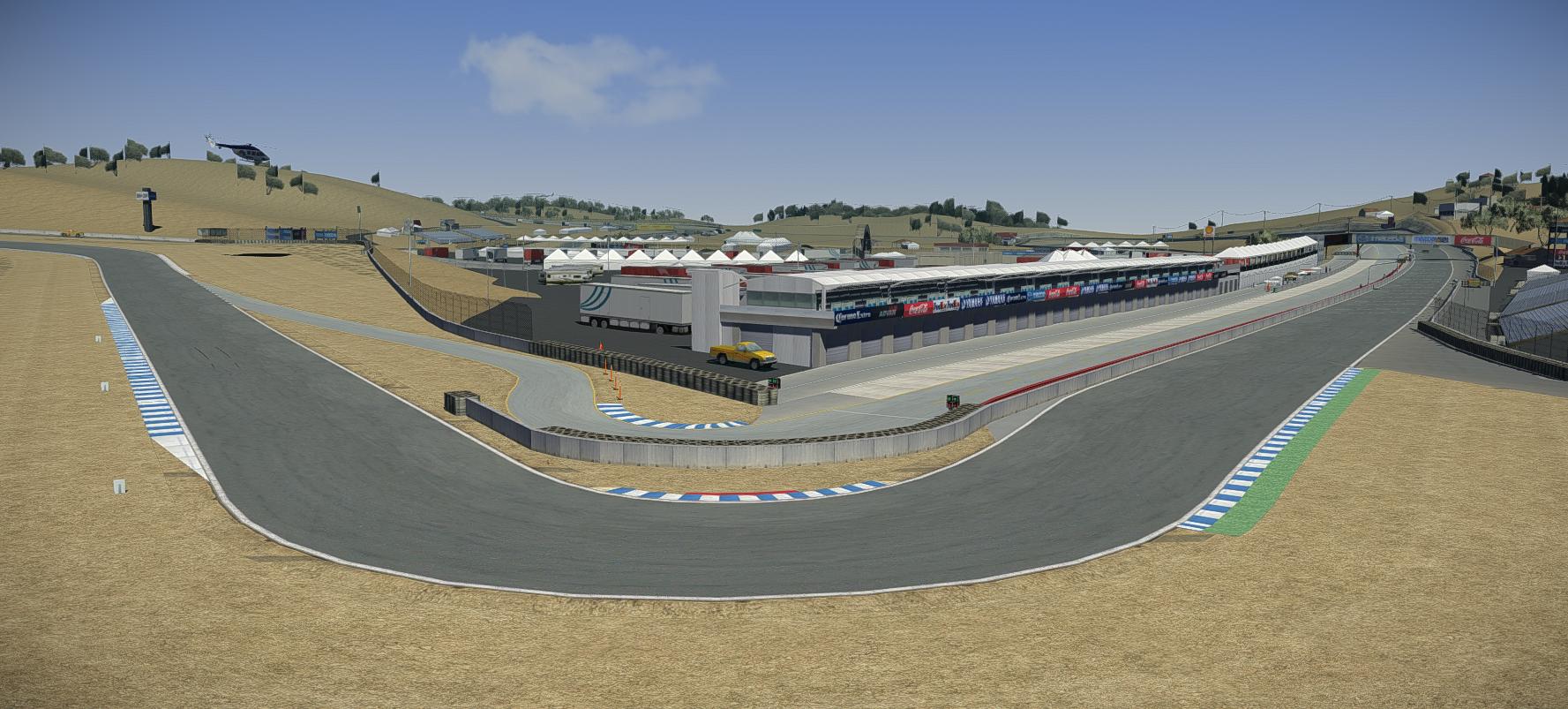 Please Delete old version before installing!!!
Assetto Corsa Laguna Seca Download