The Circuit des 24 Heures, also known as Circuit de la Sarthe,located in Le Mans, Maine, France, is a semi-permanent race course most famous as the venue for the 24 Hours of Le Mans auto race. The track uses local roads that remain open to the public most of the year. The circuit, in its present configuration, is 13.629 kilometres (8.47 mi) long, making it one of the longest circuits in the world.
Credits:
zolee145 For the original 2012 rfactor version
Conversion and improvement to Assetto Corsa – Tiago Lima
Track features:
30 Pits and Grid spots
Working ai
3d grass
Track map and sections corner names
2 layouts , 24 hours and non chicane version
Changes to suit the 2015 race , escape road publicity boards road surroundings curbs position curbs usage
Physical mesh
Complete new version converted again and reworked ( more than 250 hours of work )
If you his work please donate HERE
V1.2
In this update there are some fixes in the trees. Added some track side objects and tweaked to the physical mesh to fix some parts.
v1.1
–Improved cameras
–Changed ui image and name
–Improved ai line
–Improved tree shadow values
–Improved some objects shaders
–Fixed shaders of some objects in direct sun light situations
–Improved lods in some section to help with performance
–Improved grouping of objects in the pit areas to try to improve performance
–Improved ai line
–Fixed groove from non chicane version
–Improved texture from outside the track
–Added some trees outside the track
–Improved 3D grass lods
Please do not upload this track anywhere else!!!!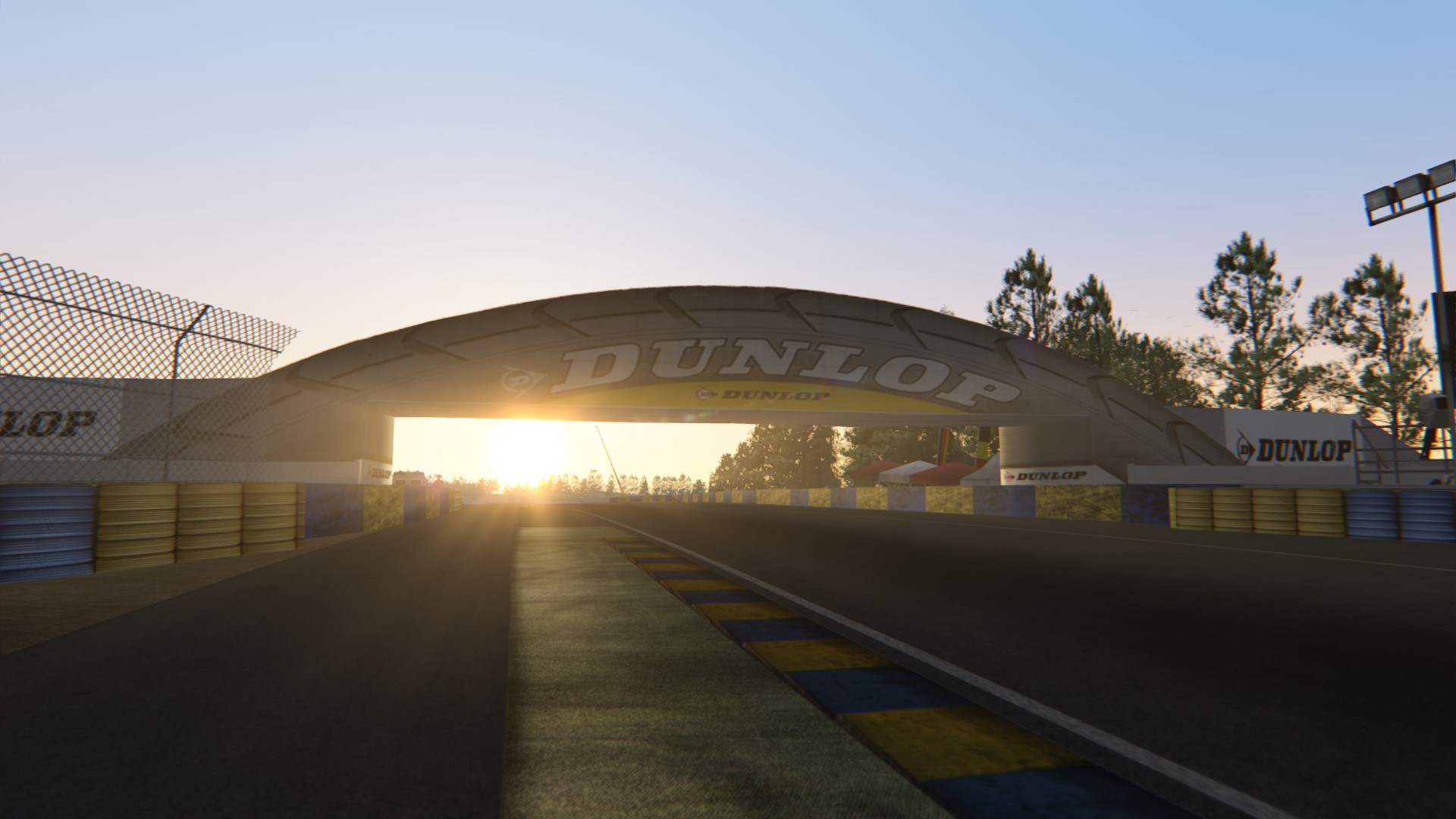 Assetto Corsa Circuit de la Sarthe Download