With the arrival of 4wd physics on Assetto Corsa, Now we can create exotic and legend cars that have made racing history!
Here is the iconic VW Polo R WRC Car.
VW Polo R WRC V 2.0 – Credit and Men at Work:
Garyson: Original 3D Model and basic template and texture…
abbo90: Physic engineer, geometry, tyres and behavior car and more…
peksis: Conversion 3D model in game, KS Editor, animations, shaders, light, LCD panel and more…
IMrIMike: Sound Designer, test in game, and more…
NWRAP-ESP: Maker official WRC livery 2014/2015, and more…
schUPpor: Maker Martini, Repsol and Rockstar livery, and more…
TTM: Help graphic and maker suits, gloves and helmets official team 2014/2015, and more…
nikkk78: 3d improvements, new textures, some livery, changes and preparation of the 3D model, increased realism and quality and more…
If you like their work DONATE HERE
V2.0
– New shadow effect by x4fab;
– New smooth group – added Co-Driver – new glass adjusted and more by peksis;
– New Physic by Abbo90 – adjustment steering – engine curves – differentiated shifting timings and gearbox inertia's – gearbox ratios following FIA limitations – differentiated damping and spring model based on known used technology – little aerodynamic and weight distribution tuning,
– Base Template Added (.psd format ).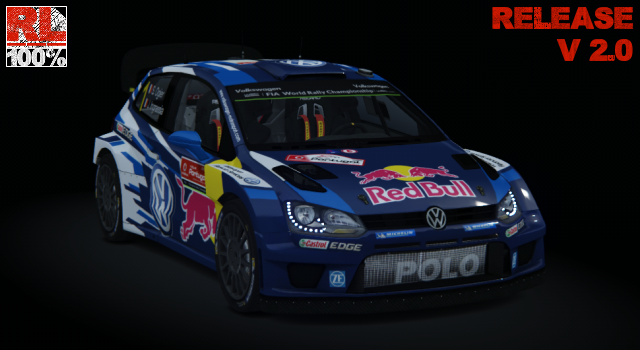 Assetto Corsa VW Polo R WRC Download