This mod seems to have popped up out of no where. It is a Volvo from the Formula Truck Series and it has been done very well! The first thing I noticed as soon as I jumped in the beast was the loud turbo spool noise, It's amazing. Once you take off you can tell straight away you are driving more of a boat than a car, this thing really is huge. The physics feel great, the model has been done perfectly and the sounds are incredible. The other great thing about this truck is its ability to go around corners sideways. Must have mod!
Credit – DeXteRr and Warlock
V 3.0 is now out with new updated sounds for FMOD
V 2.0 is now out.
Changelog:
Fixed vehicle dimensions
New collider
Fixed holes on chassis
Fixed missing meshes
New Up Shift LED
New internal glass reflections
New rollcage and muffler textures
Fixed some textures
Fixed wing positions
Fixed driver position
Fixed analog RPM
Fixed mirror position
Fixed tyre temperatures
New tyre physics, more progressive
New suspensions properties, more stiffer
Fixed fuel consumption
Fixed wheelbase and track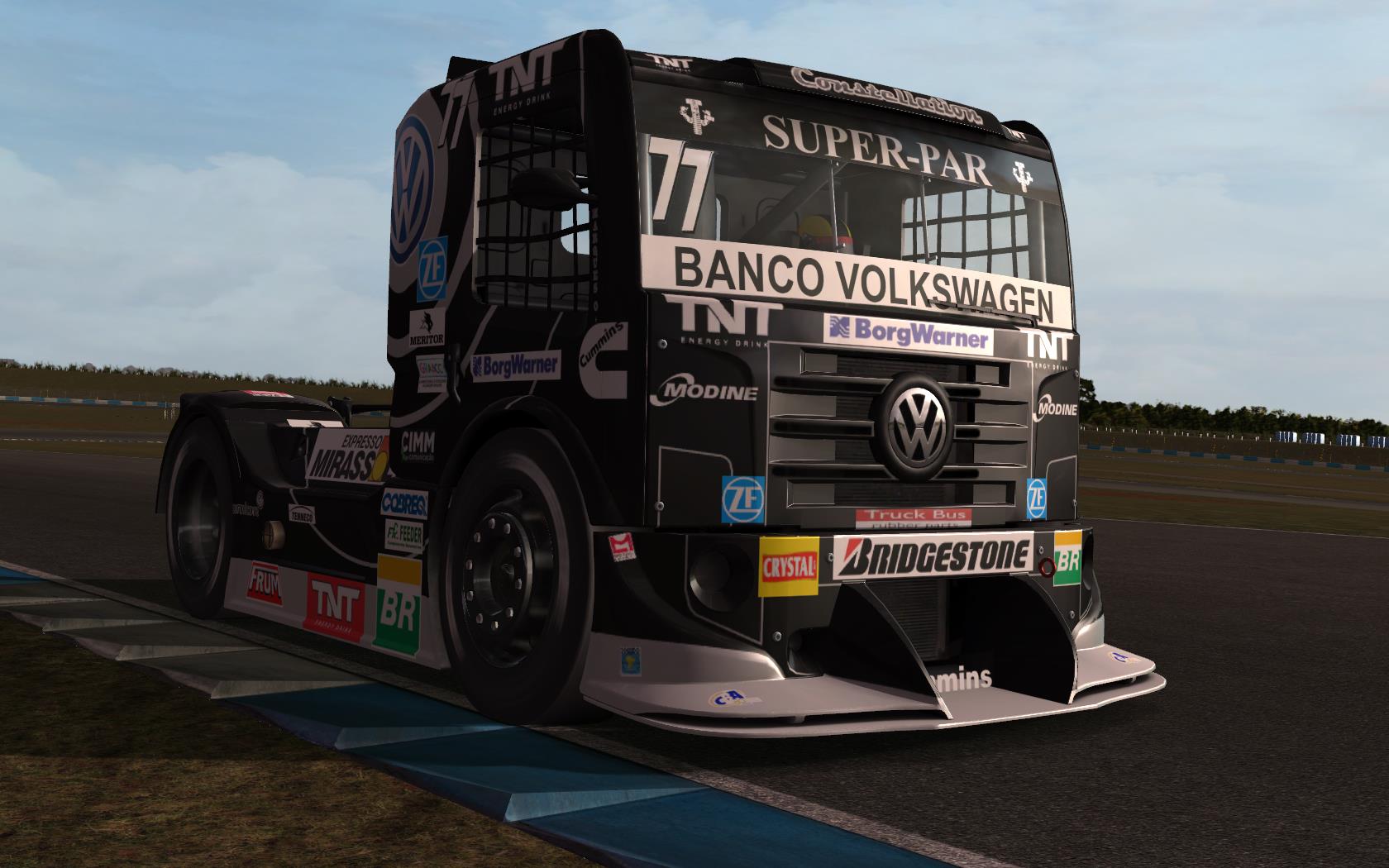 Click the link below to download.
Assetto Corsa Volvo Race Truck Download