Subaru Impreza WRX 2004
|
Here we have a 2004 Subaru Impreza WRX for Assetto Corsa!
Full reworked version (original owner is s3r1us)
Changes:
Complete new physics.
New 6-speed gearbox, engine, turbo, suspension, tyres, aero, new rims with blur, glowing brake disc.
Adjustable turbo, tcs, gearbox (short, mid, long), differential (front, rear, center)
Working speed arrow, rpm arrow, water-temp and fuel.
Street, semislick, soft, hard tyres.
New 1.10.2 sound (Porsche Cayman 718 from Kunos)
12 skin (including skin-template psd for creating new skins)
This car is almost a street version, but little bit tuned. Top speed is about 275 km/h.
Credits: Tibor Májer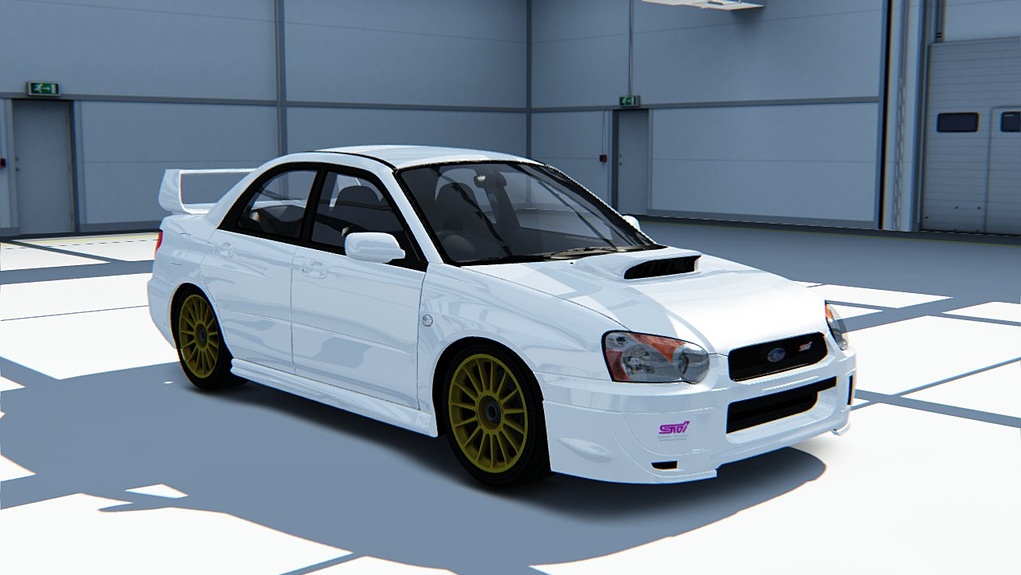 Assetto Corsa Subaru Impreza WRX 2004 Download