The Rover Mini 1.3i Cooper is a front wheel drive motor vehicle, with the engine placed in the front, and a 2 door saloon (sedan) body.
It is powered by a naturally aspirated engine of 1.3 litre capacity. This unit features overhead valve valve gear, 4 cylinder layout, and 2 valves per cylinder. It produces 62 bhp (63 PS/46 kW) of power at 5550 rpm, and maximum torque of 95.2 N·m (70 lb·ft/9.7 kgm) at 3000 rpm.
The engine transmits power to the wheels via a 4 speed manual gearbox.
Stated kerb weight is 690 kg.
Maximum stated speed is 152 km/h, which equates to 94 mph.
Credits:
-Physics and UI: CCX/eboo some fix
-Modelling: Dinca Andrei/eboo
-Sounds: KitrinosKat
-project founder/betatester: Piotr Lewandowski
V0.3
-Add details chassis
-Add animated suspension-complex with axle shafts
-Add new rim(model Dinca-texturing eboo) and new tire(model+tex eboo)
-Add car wipers
-Add towing hooks
-Rebuild front bumper
-Add car bulbs
-Add halogen-fixing
-Fix exhaust pipe
-Add beta steering wheel
-Fix some cam
-Add doors animation
-Add LSD to s1
Not done:
-interior
-driver animation
Updated 10/5/17
Rover Mini Sport 500v1.0a 09.05.2017
-add damage+dirt
-add broken window
-interior texture small fix
-suspension error fix- now more fwd spec
-fix collider
Big thx for all bug reports!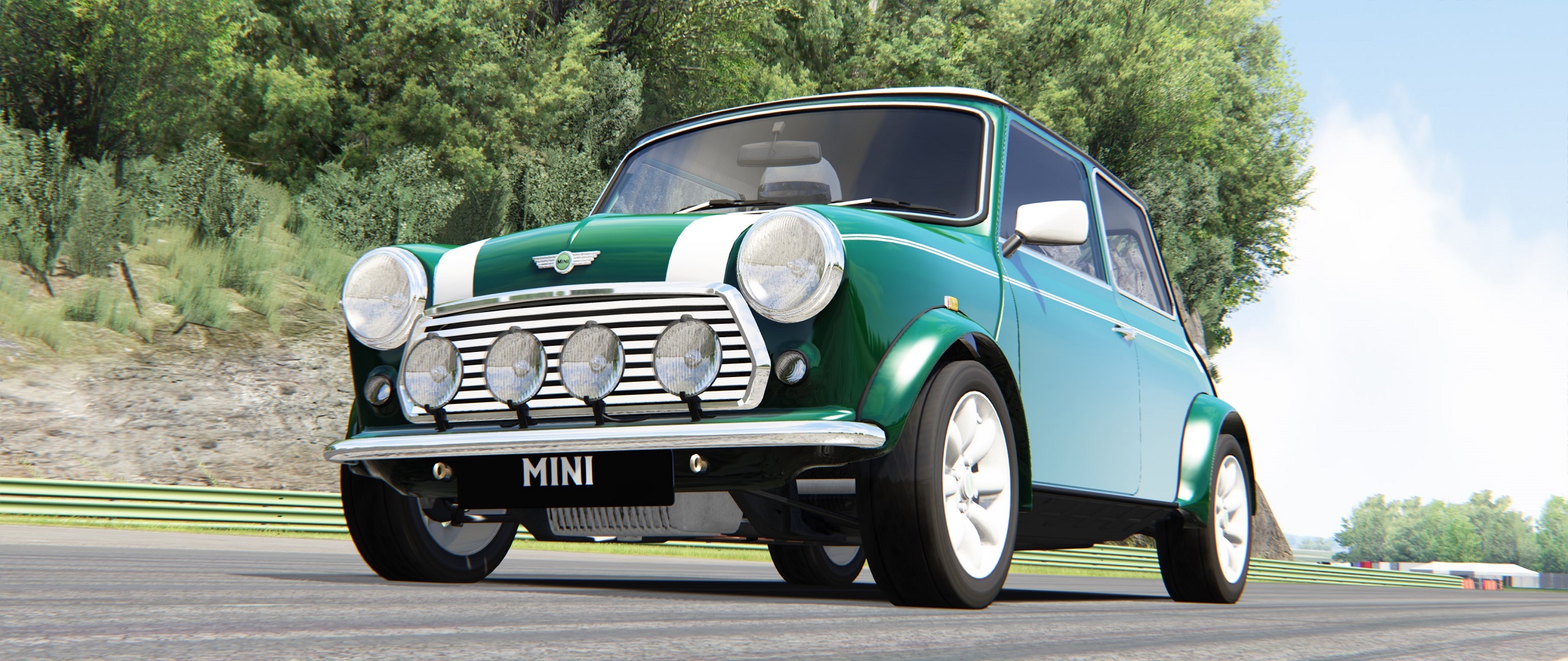 Assetto Corsa Rover Mini Cooper 1.3i Download