The RedBull X2010 is now out for Assetto Corsa!
The Red Bull X2010 (originally named Red Bull X1) is a fictional prototype vehicle featured in the PlayStation 3 video game Gran Turismo 5. It reappeared in Gran Turismo 6. The Red Bull X2010 appeared on the Goodwood Festival of Speed and in Madrid. The digital creation was a response to Kazunori Yamauchi's question: "If you built the fastest racing car on land, one that throws aside all rules and regulations, what would that car look like, how would it perform, and how would it feel to drive?". The Prototype was designed by Red Bull Racing Chief Technical Officer Adrian Newey in conjunction with Yamauchi.
Initially the concept of the X2010 was based on a low air resistance, single seater covered wheel prototype, a wing car powered by a forced induction engine producing 1479 HP, aiming to achieve a top speed of over 470 km/h (292 mph) (max of 494 km/h whilst using slipstreams in the game) and a maximum lateral G-force of 6G. Upon seeing the machine's concept and design model, Newey proposed the addition of fan car technology, a long-time dream held as a racing designer.
Credits: Car model by Tuan
Physics by P_Johann
Sounds by Fonsecker
UV mapping, texrues, skin, ingame work by SandroX
v1.2.2
– Fixed Sounds
– v10 tires
– added Dashboard camera
– added new backfire effect
– Improved materials
– New skins previews
– New aerodynamics with fan simulation (S1)
– Fixed suspension animation (S1)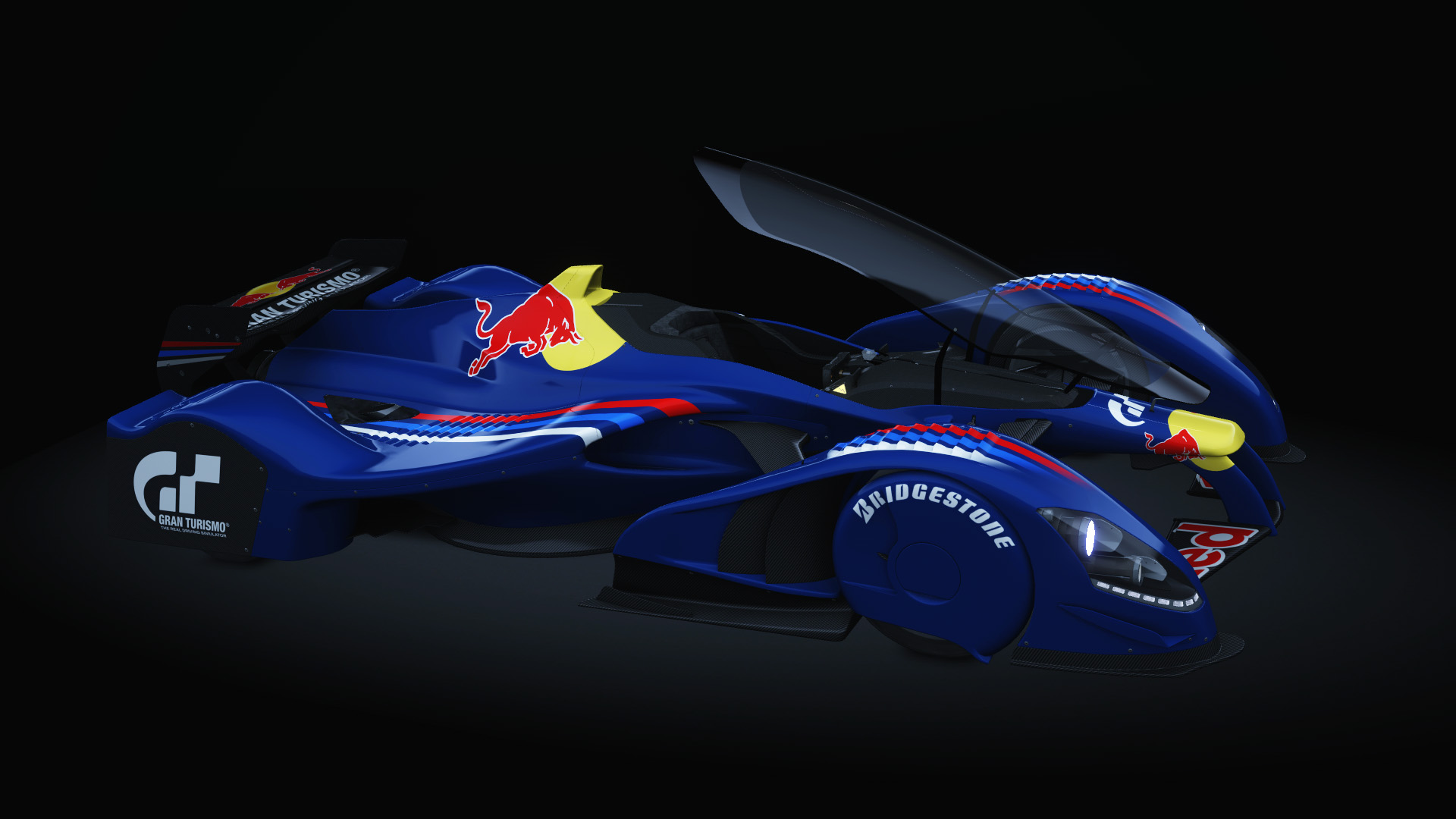 Assetto Corsa RedBull X2010 Download