Rallylegends has now finally started making an appearance in Assetto Corsa! The team has taken on a huge project with the plans to release a massive amount of cars. As each one is released I will update it on this post so you never miss out!
Credits:
Garyson: Original 3D Model and basic template…
Felipe Vaiano: Physic engineer, geometry, tyres and behavior car and more…
peksis: Conversion 3D model in game, KS Editor, animations, shaders, light, LCD panel and more…
Neverkrash: Sound Designer, advice pre release, test in game, and more…
TTM: Maker some livery and help graphic, suits, gloves and helmets all driver and more…
nikkk78: 3d improvements, new textures, some livery, changes and preparation of the 3D model, increased realism and quality and more…
If you like their work please click HERE and donate to them!
New Version 3.0 Citroën DS3 WRC by Rallylegends Mod
+ New Rallycross Track HOLJESRX by ultranew_B
1) – Included New Rallycross track "HOLJESRX" By ultranew_b
2) – New Glass Texture ( Settle AMD Graphic Card Problem)
3) – New Smooth Modifier 3D Model
4) – All Texture Optimized
5) – Weight Reduced
PLEASE DELETE OLD VERSION BEFORE UPDATING
**NEW**
VW Polo R WRC – Version 1.0 – ( No Damage – Tarmac/Asphalt Tyres and Setup)
Version 1.0 VW Polo R WRC by Rallylegends Mod + New Rallycross Track "KOUVOLA" by ultranew_B;
1) – Included New Rallycross track "KOUVOLA" By ultranew_b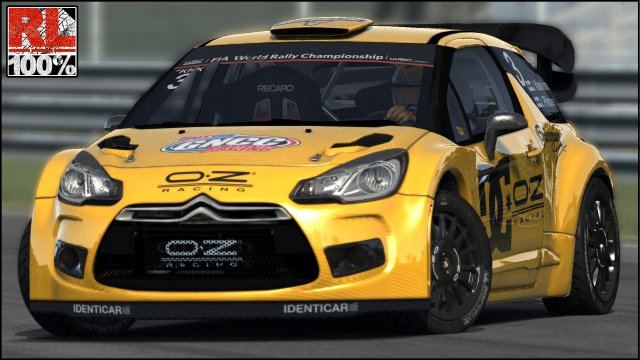 Assetto Corsa Citroën DS3 WRC – V3.0 – Download
Assetto Corsa Citroën DS3 WRC Template Download
Assetto Corsa Holjesrx Rallycross Track Download
Assetto Corsa RL VW Polo WRC Polo + KouvolaRX Track Download