Alzen 996 (Porsche) biturbo
|
This is a one-off car build by Jürgen Alzen Motorsport for the VLN championship on the Nürburgring Nordschleife. It ran during glorious times full of custom build cars, alongside old DTM and spec-series machinery, before showroom GT3 class cars took over. Speedwise this car is very …different. Be prepared for more power, more weight, less aero, less electronics, not even a sequential gearbox.
The mod includes two versions of the car, a ~740 PS, RWD only version designed after the first iterations of the car running in 2003, and the ~600 PS AWD version that ran in 2005, the car's final year.
Physics of the cars were created with the official team's permission and (a little bit of) their data, and optimised based on its real life lap times around the 'Ring.
Both versions of the car include 10 skins each, some inspired by real race cars, some totally fictional, plus templates are included. Sound is custom.
This mod is not related to that old VLN 2005 mod for RFactor. Model, physics and sound are made from scratch.
This car does not have dirt or damage. Maybe in the future, I'm not sure. It's my first ever car mod.
Special thanks to:
Jürgen Alzen and his team for real data and permission
Physics: Dauntless (he did all the hard parts
)
Soundbank development: users Fonsecker, yepp (and his flute), aphigod (forgot for what
), PheNom107th (Fmod effects), NeverKrash (turbo sounds) and whoever did the sounds for the MS Flightsim 98
Skins: biggybel, Yurisminator, Brownninja97
Testing: Brownninja97, nfsw55
Driver position: Patrik Marek
The rest made by AccAkut
Changelog:
V2.9
26.12.16 – 16.01.2017
– numerous shader and texture updates/fixes
– new blur texture for rims
– fixed EMPTY_CURVE error produced by tyres.ini
– re-evaluated inertia
– adjusted fuel consumption
– Better positioning of LCD instruments
– UI updates
– applied all changes from AWD to RWD/2003 car and both LODs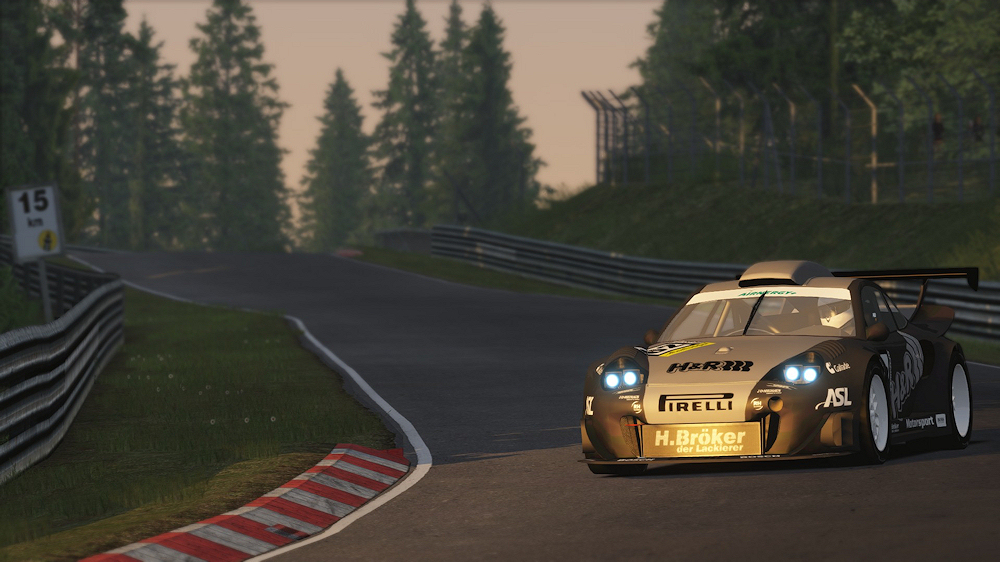 Assetto Corsa Porsche 966 biturbo Download