Nissan Skyline BNR32 GT-R
|
Here is some old school Godzilla for you all!
Included in the mod:
Stock Nissan Skyline BNR32 GT-R
Nissan Skyline BNR32 GT-R N1
Car Info:
This new 2.6 L all wheel drive concept was put into production as the R32 Nissan Skyline GT-R. The R32 developed 206 kW (276 hp) and 266 lb·ft (361 N·m) of torque, it had a curb weight of 1,430 kg (3,146 lbs). Nissan officially started its production run August 1989, and began its Group A campaign in 1990. Due to strict Group A homologation rules, Nissan was required to also sell a series of the Skyline GT-R that more accurately reflected the car they use in Group A racing. They called this series the Skyline GT-R 'Nismo' edition.
The Skyline GT-R 'N1' model, introduced on July 19, 1991, was designed for home-market N1 racing with a total of 228 units produced. The most notable change was in the engine, which was upgraded to the R32-N1 specification. The car was also lightened by the removal of the ABS, air conditioning, sound system, rear wiper, trunk carpet, and the use of light-weight headlights. No color options were available and all 'N1' cars were delivered with a thin layer of Crystal White paint. The result was a 30 kg weight savings for a curb weight of 1,400 kg.
Credits:
SUSPENSION BY STEVEN TRANCOSO GUEDES (STEEVY-MOD)
Diff & drivetrain by P.Modesto
AO MAPPING BY REMCO VERSTEEG
If you like his work you can donate HERE
v1.0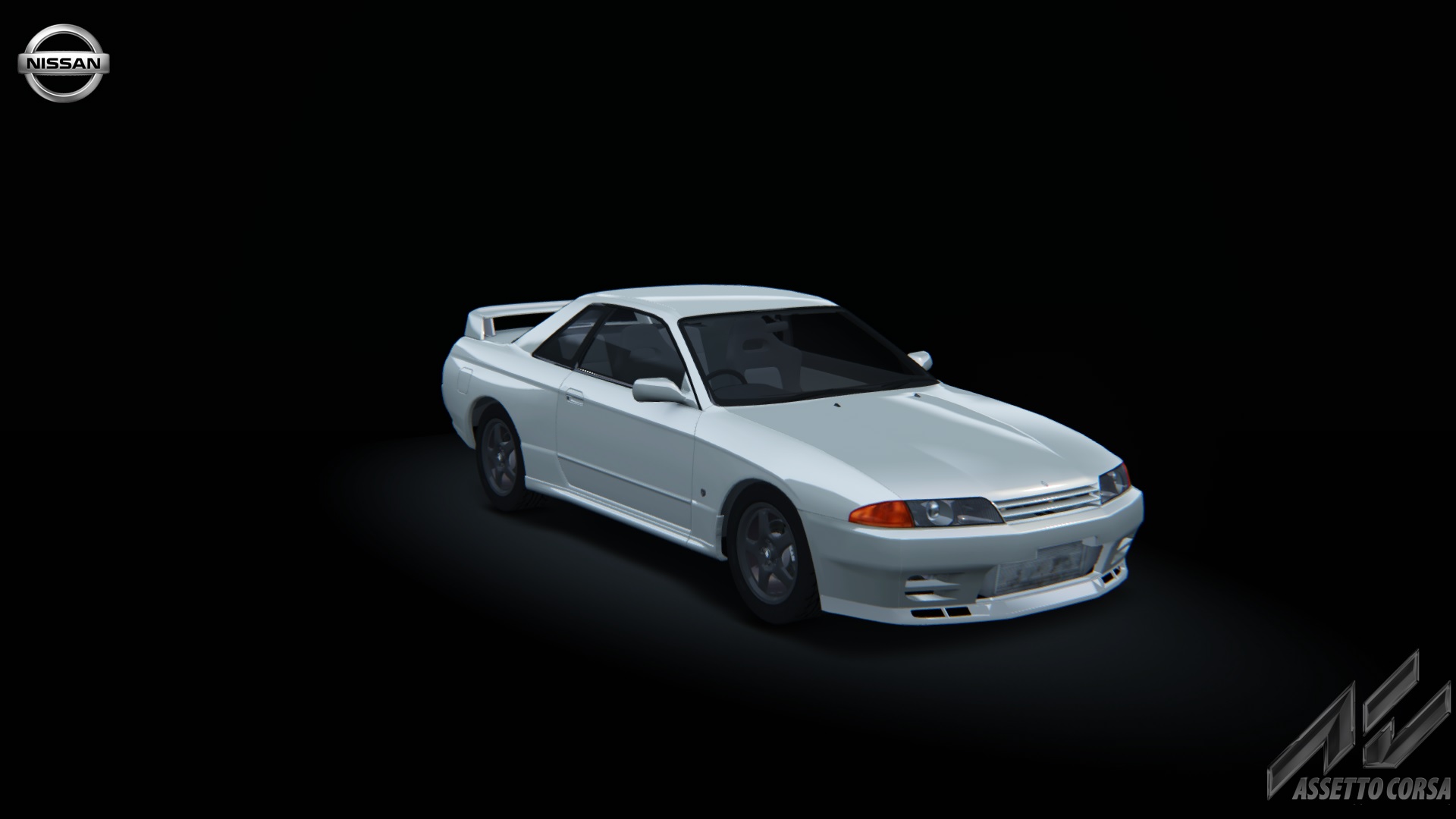 Assetto Corsa Nissan Skyline BNR32 GT-R Download