The MX-5 Cup car was made to really show driving talent on a equal platform rather than people who could win just because their car was faster.
This mod has been updated and refreshed with some new changes:
Tyres now V5 Slicks BF Goodrich (g)
FFB has been updated
Skins have been re-done
Textures re-done
Sounds – re-done
Camera's (F1 and F6) all re done
Credits:
Original – TOMJ
Updated by Fordman
V1.01
Updated Sounds.
Improved Preview screens
Fuel consumption should be normal
Changed Engine damage, so not as easy to blow/damage
HQ Racing Suit, Helmet and Gloves
Real tyre sponsor on Tyres
Now has data.acd file
Known Issue's
Physics/Power still not perfect, waiting from Mazdasports
No LOD's (Don't own the model so cannot change)
2 Errors in Log file, doesn't break the car, but still investigating.
500K Polys I know, I can't change that.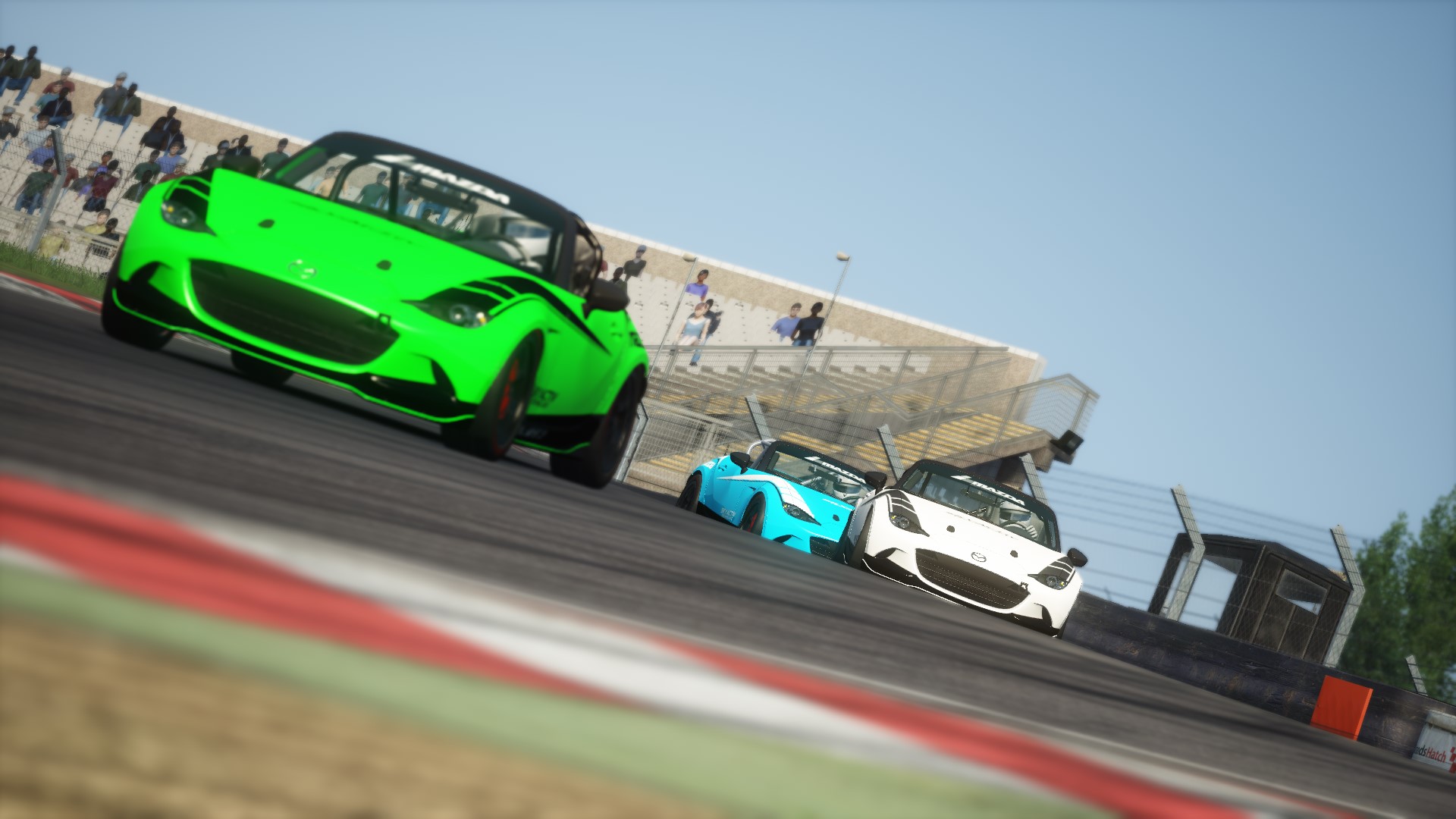 Assetto Corsa MX-5 Cup Download