Lancia Fulvia 1.6 HF 1967
Scratch made mod specially done for Assetto Corsa.
Car has been done following all Assetto Corsa feature´s, including dirt and damage texture´s and parts, custom collider, highly polished and realistic physics and it also been tweaked and tested intensely to match Alfa Romeo GTA laptime´s. The car is done as it should and the fine tweak has been done on tyre physics making a great online racing experience, with even laptime´s that allow community run intense championship in this vintage turismo class.
Credits:
3D&2D by Rodrigo Sanchez Paz
Physics by Matias Rivas
Sounds by Jeroen Van Iperen
Features:
-4 levels of lod to allow smooth multiplayer experience
-Full working animations plus custom animations like gearstick, wipers, rear axle and keychain (experimental)
-13 unique skins with respective json
-Custom made cycle cams (Change them pressing F6)
-High definition sounds by AmplifiedNL (Jeroen Van Iperen)
-Full working dashboard gauge´s and lights
v1.0
Added
-Lancia Fulvia S1 – BOP with Ford Escort RS
-Dash Camera
-Bug Fixes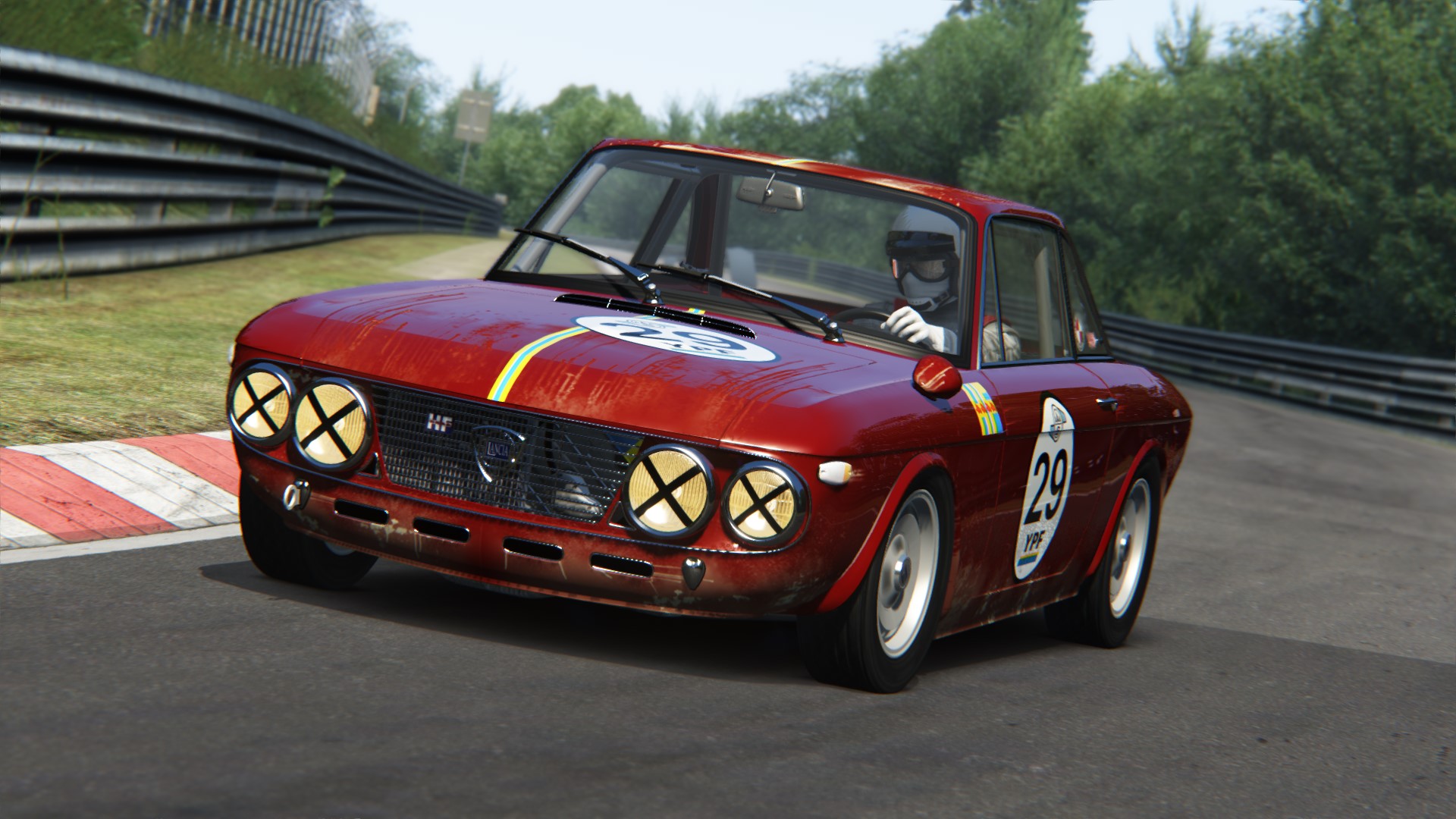 Assetto Corsa Lancia Fulvia 1.6 HF Download