Lancia Fulvia 1.6 HF 1967
Scratch made mod specially done for Assetto Corsa.
Car has been done following all Assetto Corsa feature´s, including dirt and damage texture´s and parts, custom collider, highly polished and realistic physics and it also been tweaked and tested intensely to match Alfa Romeo GTA laptime´s. The car is done as it should and the fine tweak has been done on tyre physics making a great online racing experience, with even laptime´s that allow community run intense championship in this vintage turismo class.
Credits:
3D&2D by Rodrigo Sanchez Paz
Physics by Matias Rivas
Sounds by Jeroen Van Iperen
Features:
-4 levels of lod to allow smooth multiplayer experience
-Full working animations plus custom animations like gearstick, wipers, rear axle and keychain (experimental)
-13 unique skins with respective json
-Custom made cycle cams (Change them pressing F6)
-High definition sounds by AmplifiedNL (Jeroen Van Iperen)
-Full working dashboard gauge´s and lights
v1.5
Added
New update has been deployed. This update has been possible tnx to Matias Rivas (Matias918) who has updated the physics according to latest AC version and fixing odd stuff such as camera's and sounds.
About 2D and 3D, sadly im not having the time i use to, so i have to apologize about it. Wish i could give newer versions or fix many things i want and started to fix, but had to let them aside by many reasons. Tnx for your patience, and sorry for the lack of update again. We wanted to give much more, thats in a big part the reason of the delay. We decide with Matias that giving a playable newer version was the most realistic and the best thing to do, atleast until i have the enough time to work on other things such as new versions or improve the existing 3D model.
Hope you enjoy it and tnx again to Matias Rivas! the new version is alot of fun and still being the same challenging car to drive really quick!!! still great and even better than before. Matias really shine making the physics even better!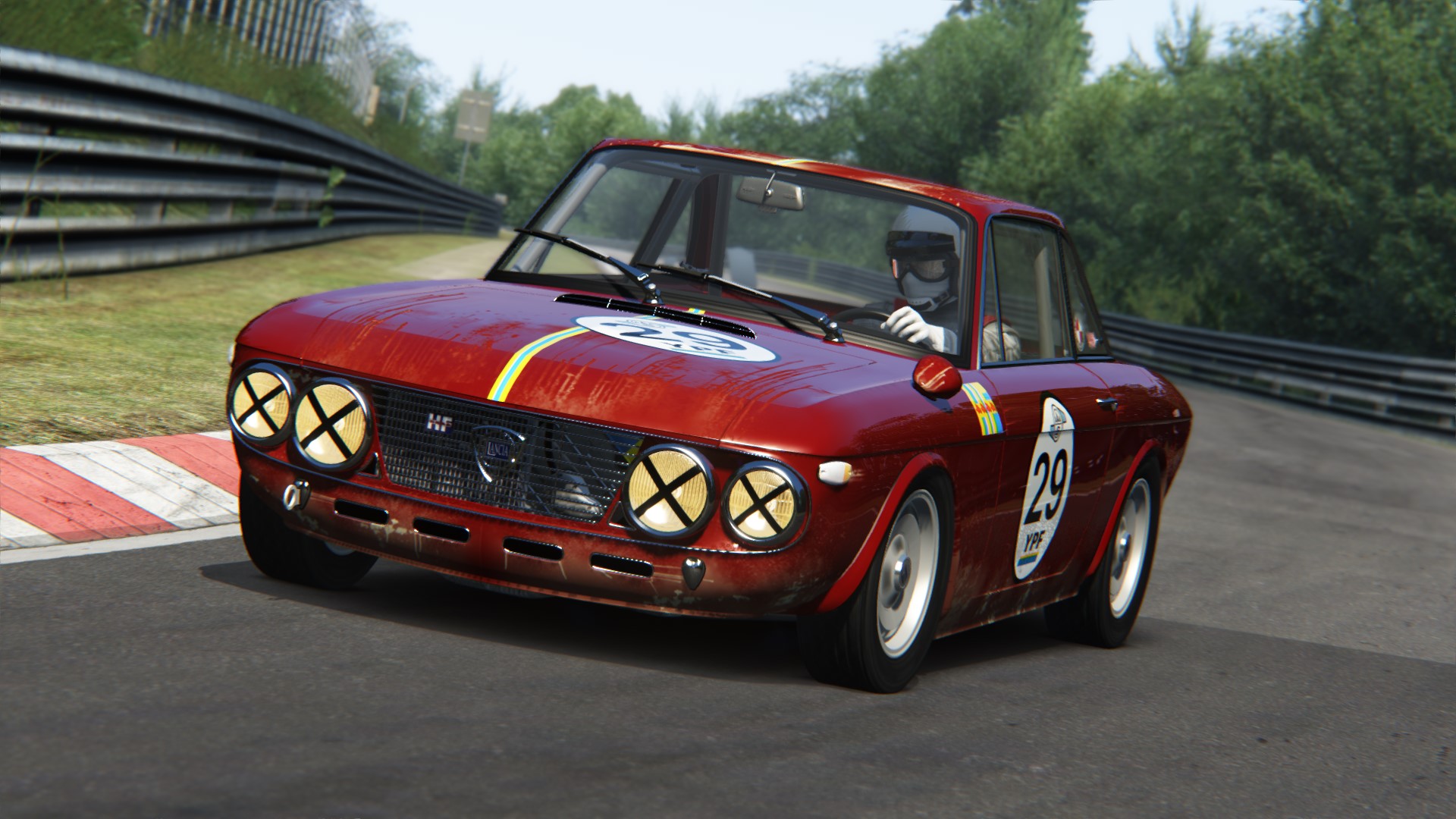 Assetto Corsa Lancia Fulvia 1.6 HF Download