Ferrari 288 GTO Evoluzione
|
The Ferrari 288 GTO Evoluzione is rare enough that some mistake it for an F40 with a body kit. Under that body hides an engine that's built for racing and twin turbos that push it to a ridiculous amount of power, especially considering it weighs less than 1,000 Kgs. This was the insane racing prototype that birthed the F40 and F40 LM. Enjoy!!
Credits:
* JayMonkey (Testing and guess verification)
* Felipe Vaiano & RallyLegends (physics base work)
* Fonsecker (Sound artist)
* NWRAP-ESP (2D art – some Instrument panel textures)
* Sovers (Driver animations, Tyre textures, lights textures)
* GTOfire (3d Model, programmer art quality shaders/textures, many physics changes from the road car)
– version 1.1.5
* Updated backfire again to be a bit more modest as per Jay's advice
* Raised the RPM limiter to 8250 RPM
* Added shift-light at 7800 RPM
* Fixed RPM gauge being off by about 250 RPM at the top end of the range.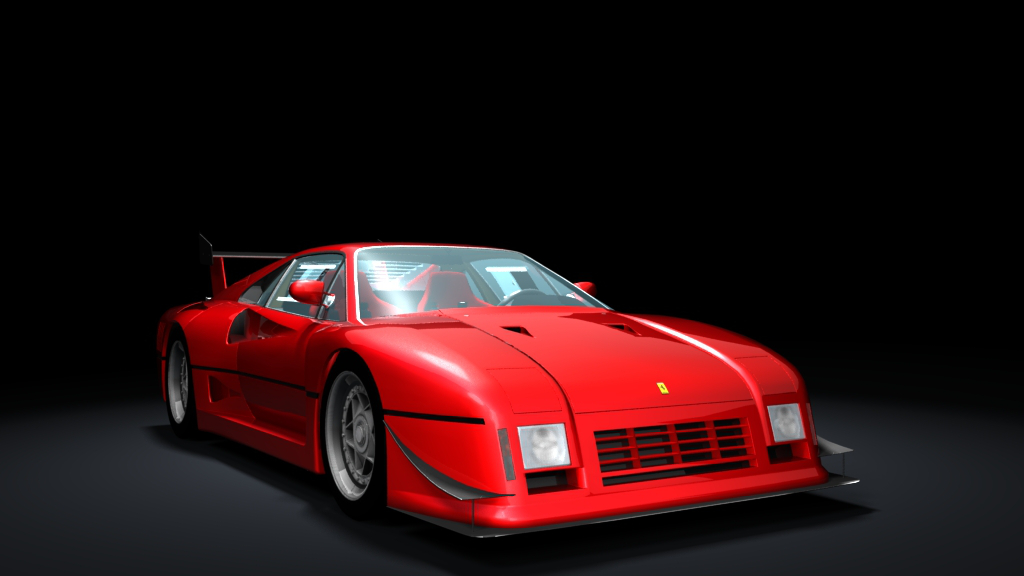 Assetto Corsa Ferrari 288 GTO Evoluzione Download