The ultimate in sports saloon motoring has got a name: M5. This finest 5 Series vehicle is the most powerful of all time: five litres of cubic capacity, ten cylinders, a maximum output of 507 bhp, a peak torque of 520 Newton metres and engine speeds redlining at 8,000 rpm, these are figures that speak for themselves. In an unprecedented way, these figures blur the lines between a car for everyday use and a vehicle for ambitious motor sport racing.
The E60 M5 was introduced in 2005, with an uneven firing V10 engine and 7 speed sequential manual gear box linking the car with the BMW Sauber Formula One program. The E60 M5 was the world's first production sedan to feature a V10 petrol engine and 7 speed sequential manual gear box. As with some of its predecessors, the E60 variant of the M5 was both the quickest and fastest 4-door sedan in the world at the time of its release.Other unique M5 features include a wider track, unique body panels, 7-speed SMG III sequential manual gearbox, also known as a single-clutch automated manual transmission, a color heads up display [HUD] featuring navigation, control messages, speed, rpm and gear selection information, automated seat side bolsters, heated/ventilated seats and power rear curtain. The larger, flared front guards on either side also featured cooling vents, reminiscent of the 1970s BMW CSL. The wheels were of a standard 19 inch diameter with quad exhaust pipes to the rear.The E60 M5 was the most successful M5, despite being on the market for one year shorter than the E39 M5. During its five-year run, 20,548 units were built composing of 19,523 saloons and 1,025 wagons. 8,800 were sold in the U.S., all of the sedan variety. Great Britain and Ireland claimed 1,776 examples, followed by BMW's home market of Germany with 1,647 units, and 1,357 were sold in Japan. Italian enthusiasts claimed 512 units, and 339 examples were sold in Australia
Credits:
T10: Base model
Herman Mikaylov: Multiple models, textures and support
Giuseppe Abagnale: Physics
Remco Versteeg: Converting and small 3d
Mina El-Kess: Rims on the Ericsson.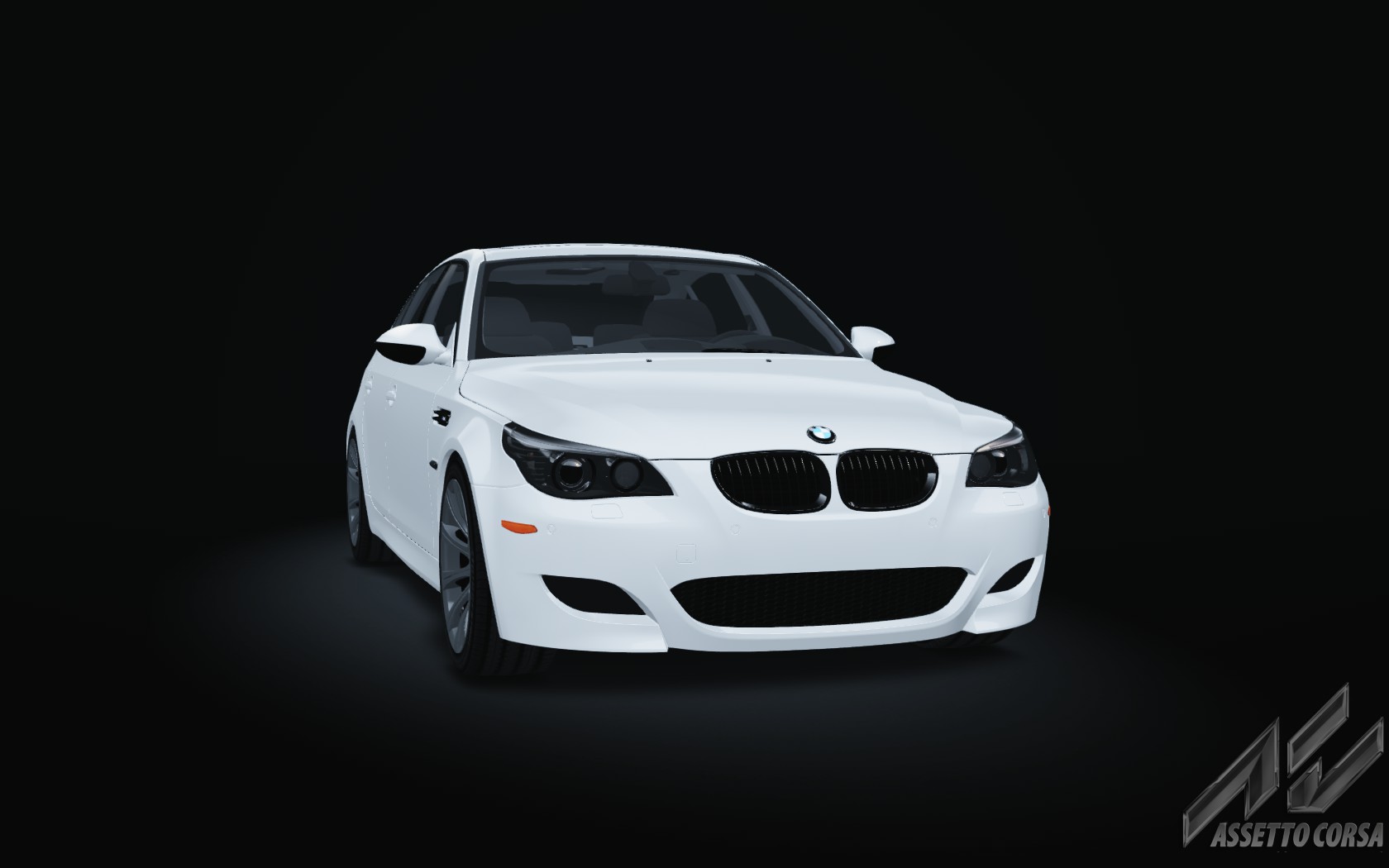 Assetto Corsa BMW M5 E60 Download