This mod was based on the original 1000TC by Angelo Granata that has given permission for this mod..
In the archive you will find 3 folders to add in to your content/cars folder.
They have the had physics completely reworked so all the models are represented by Group 5 handing which also includes a street version of the 1000TC,  Group 2 version and the Group 5 TCR.
Thanks to GT Legends for original 3D models.
This car is absolutely insane to drive, Rear mounted motor combined with a short wheel base rear wheel drive setup makes for some insane snap oversteer. Takes a lot of getting used to but is really satisfying when you get it right
Credits: Giuseppe Abagnale
V1.6.9
Very small changes to damping model and a little but significant change to inertia's that make the cars more reactive on front axle as they should be, being them rear engine cars.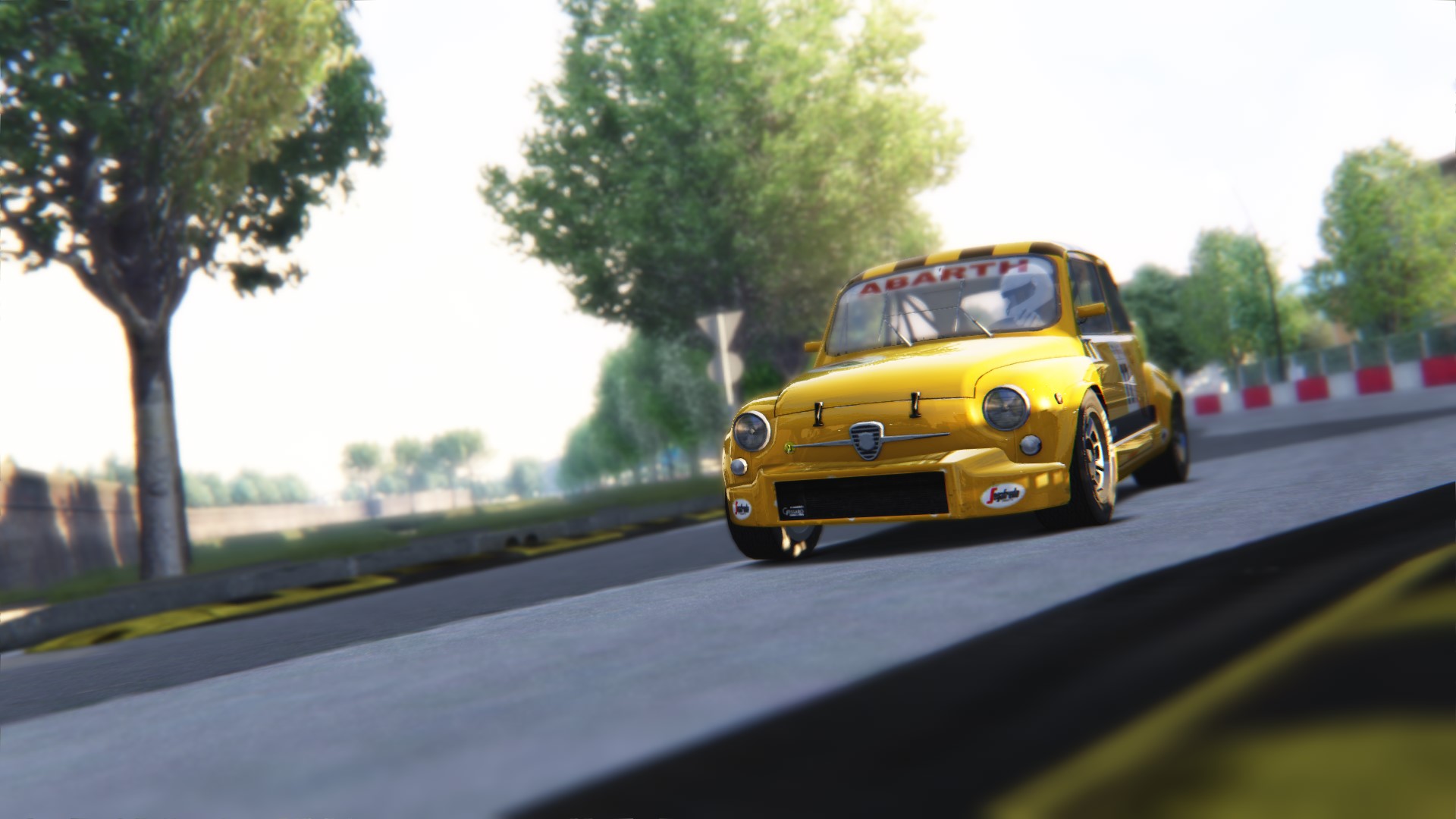 Assetto Corsa Abarth 1000TC Download