This is the 1981 Datsun 720 King Cab. It is an absolute blast to drive.. SIDEWAYS! This is a drift version of the Datsun 720 which features extra steering lock, Custom suspension and a GM LQ4 V8. There are 4 different types of tyres to use on this beast:
Street
Semi Slicks
Hard Slicks
Magic ( No wear and no heat buildup)
Do yourself a favor and download this NOW!
This has now been updated for Assetto Corsa RC1.0 – Aka sounds work again 🙂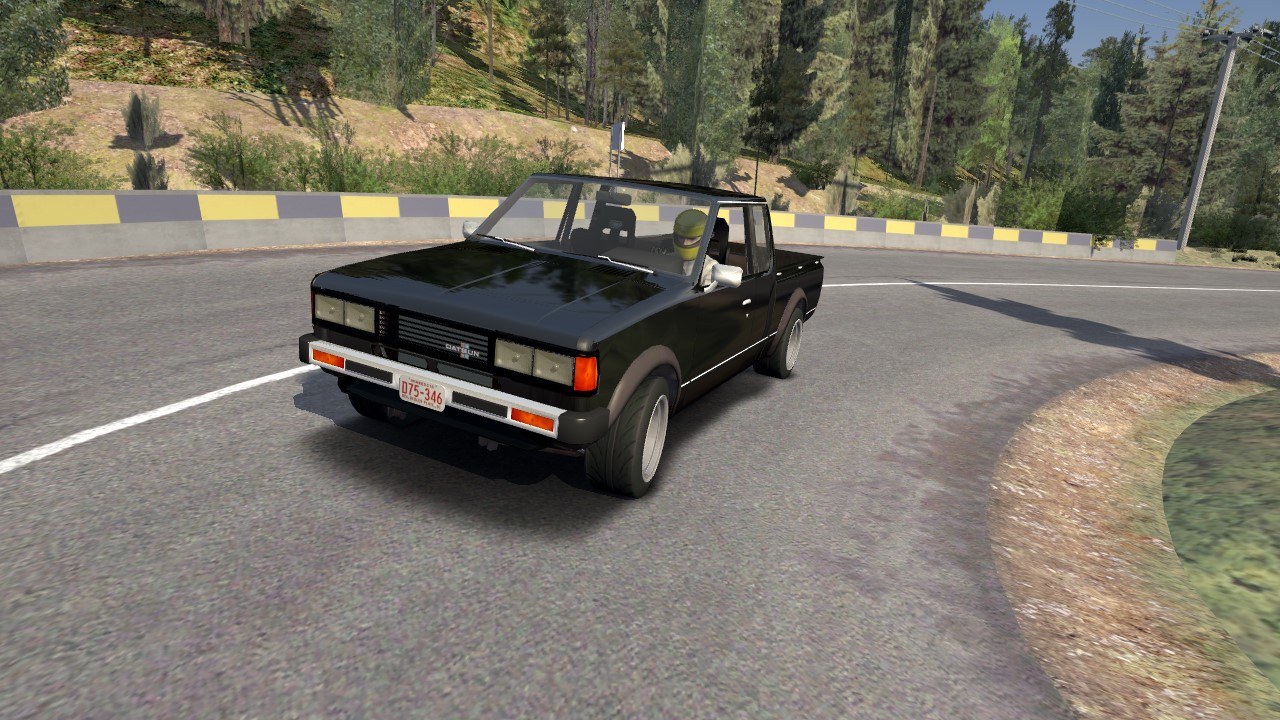 Click the link below to download.
1981 Datsun 720 King Cab v0.71 Download