1949 Cadillac Series 62 Convertible
|
This is another one of bobskype's friend Mythbuster's absolutely stunning creations. He originally made the car for BeamNG as a school project. (He also modeled the Seat Ibiza) With his permission of course, bobskype converted it to AC. Features a whopping 160 hp V8 with (GASP) over-head valves, and a hydromatic 4 speed auto.
Few things to keep in mind:
-No damage
-Might be a top down version later
-Tried his best with the tires. Without Kunos tire tool, It's damn near impossible to get realistic tires.
HUGE thanks goes out to the_meco for getting the driver set up right, and of course, Mythbuster for slaving away at this thing for months. Also a big thanks to Stereo for helping bob finally figure out the collision boxes using Blender.
V0.94
-Updated aero section
-Changed bumpsteer and ackerman
-Damper tweak
-Rear geometry change
-Sound updated from Mercedes SLS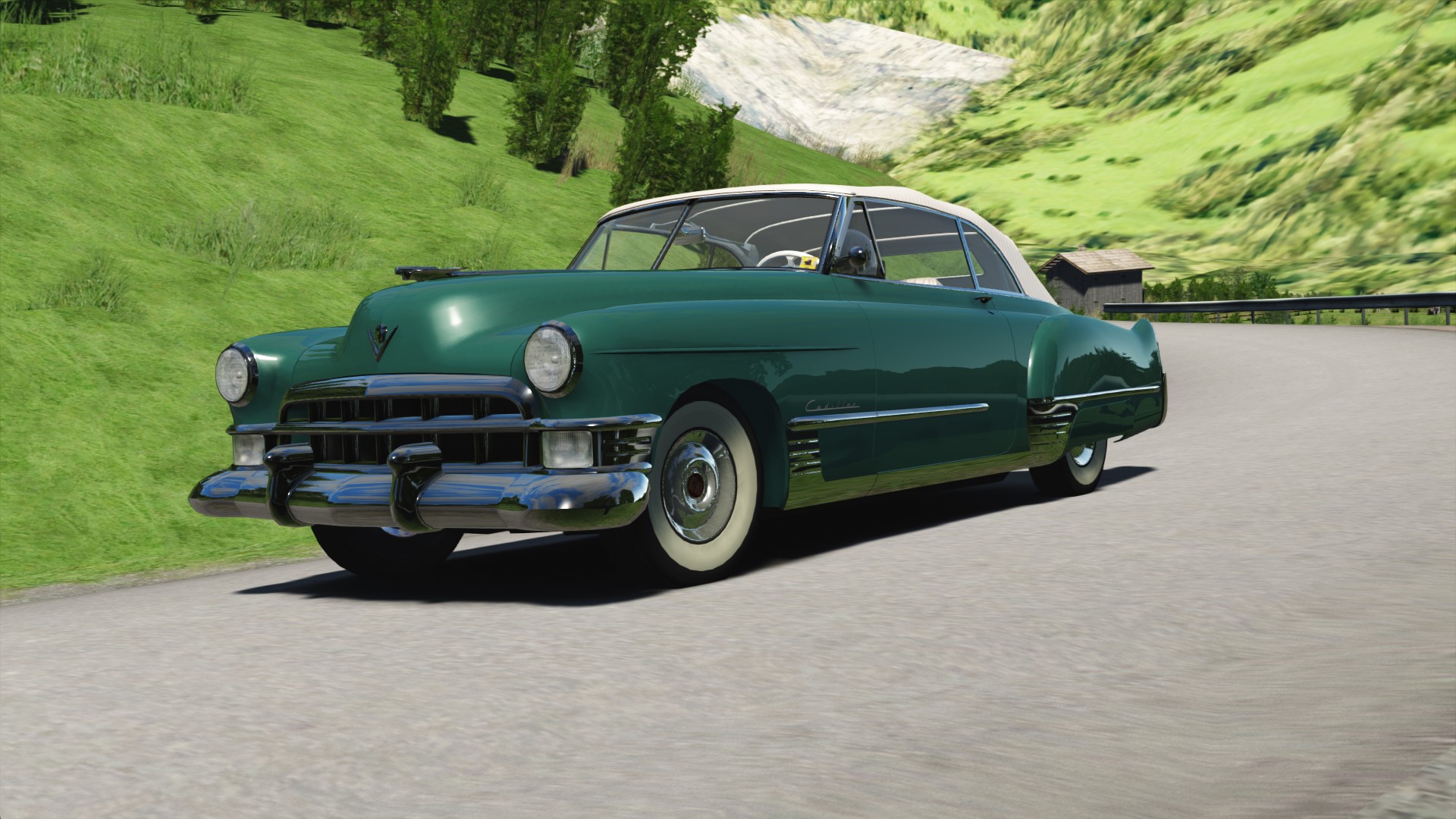 Assetto Corsa 1949 Cadillac Series 62 Convertible Download